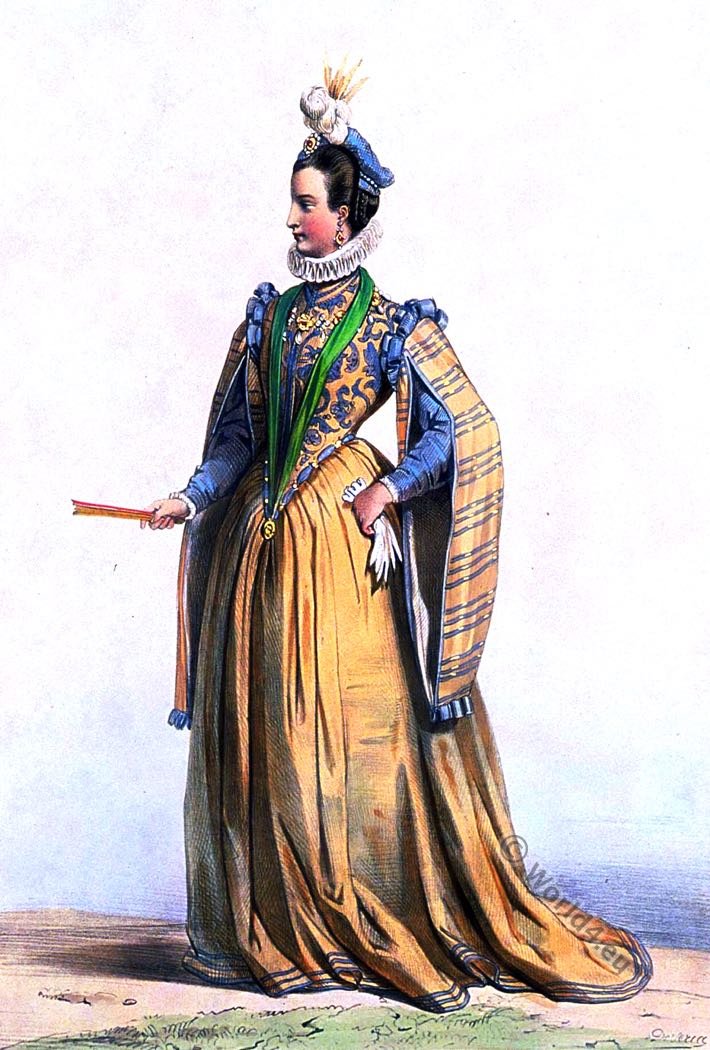 Renee de Rieux, demoiselle de Châteauneuf called La Belle Châteauneuf, was a mistress of the French King Henry III.
The wars of religion — The fashions of Italy are brought across the Alps, and are welcomed in France — Effects of the expeditions into Italy — Articles from Venice and Genoa are very fashionable — A cloud of sugar-plums, and a shower of scents — Effeminate style of dress — Charles IX. and his Edicts against extravagant display — Fashion rebels against sumptuary laws — Women of high rank, bourgeoises, widows, and spinsters — Wedding dresses — Observations of a Venetian ambassador — "Corps piqué" — Drawers—Pain — Cosmetics — Breast mirrors, girdle mirrors — Court dresses — "Arcelets."
Literature
Couture: then and now Clothes define people. A person's clothing, whether it's a sari, kimono, or business suit, is an essential key to his or her culture, class, personality, or even religion. The Kyoto Costume Institute recognizes the importance of understanding clothing sociologically, historically, and artistically.
---