Dame Francaise. XVIIe siècle. Costumes historiques de ville ou de théatre et travestissements. Author: Achille Devéria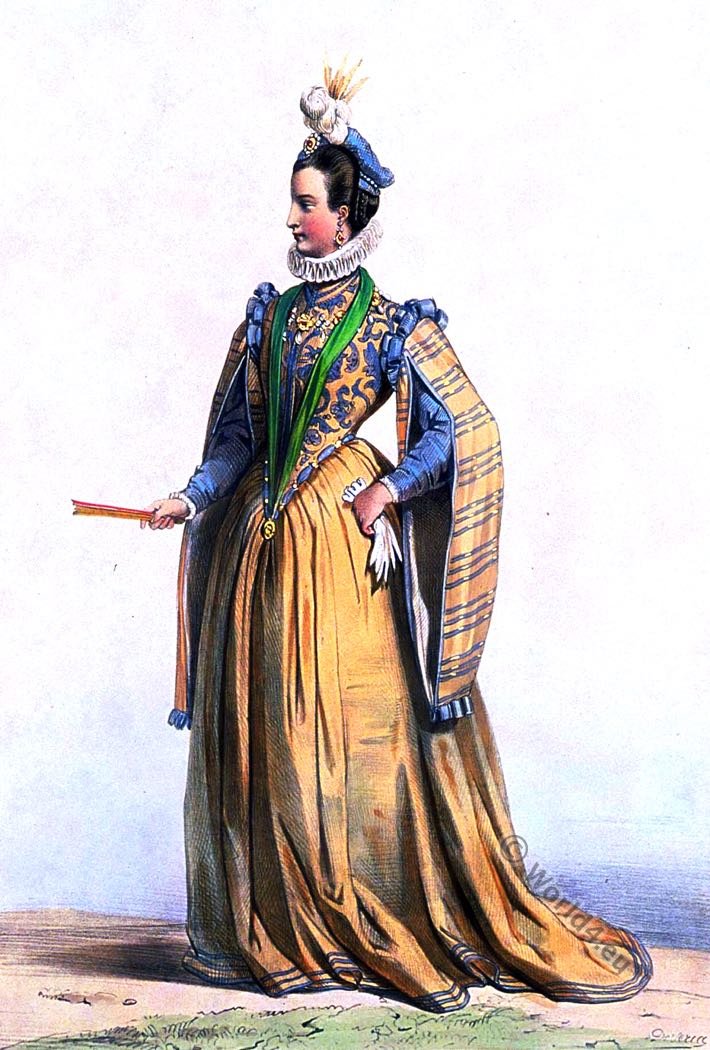 Renee de Rieux, demoiselle de Châteauneuf called La Belle Châteauneuf, was a mistress of the French King Henry III.
Literature
Couture: then and now Clothes define people. A person's clothing, whether it's a sari, kimono, or business suit, is an essential key to his or her culture, class, personality, or even religion. The Kyoto Costume Institute recognizes the importance of understanding clothing sociologically, historically, and artistically.
---