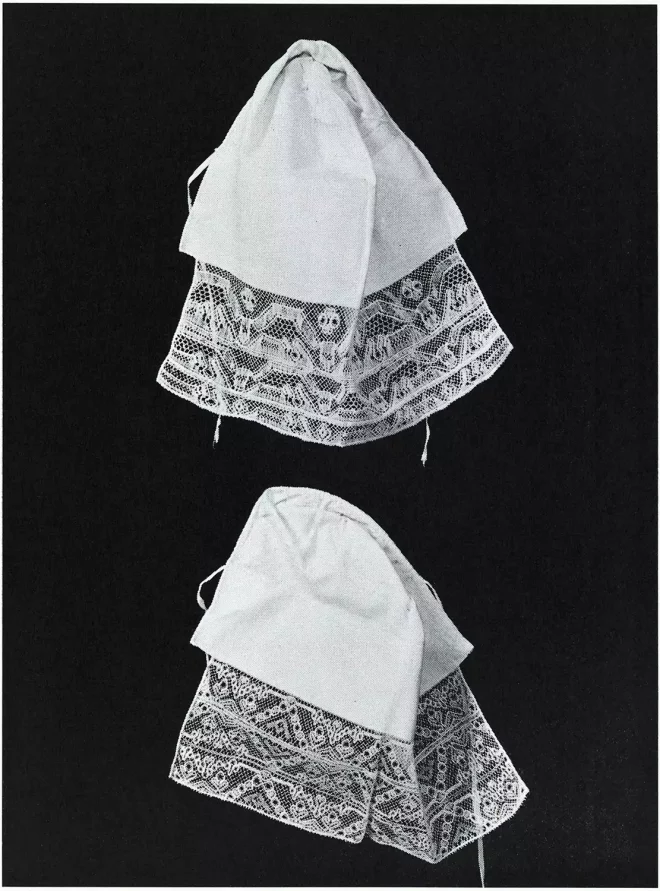 Women's head-dress of linen. Edged in front with white lace. — From 1750—1850.
Literature
Couture: then and now Clothes define people. A person's clothing, whether it's a sari, kimono, or business suit, is an essential key to his or her culture, class, personality, or even religion. The Kyoto Costume Institute recognizes the importance of understanding clothing sociologically, historically, and artistically.
---
Young girl from Reykjavik, Island in festive dress. Farmer and girl in Sunday state from Dalarna County, Sweden. Young woman in summer costume from the Swedish province of Bleking. Family in Sunday state from the Parish of Leksand, Dalarna, Sweden. Winter coat of sheepskin from the Swedish Sudermanland.