Category:
Burgundian dress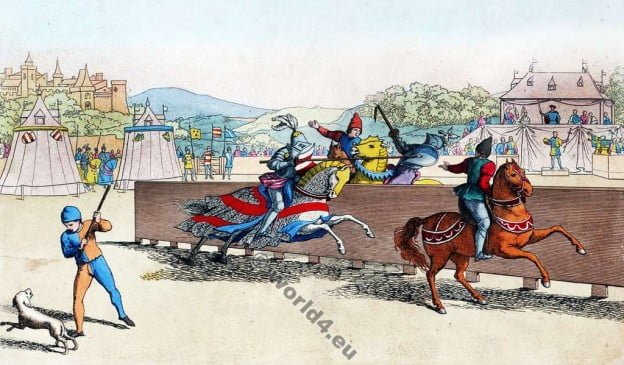 Tournoi des Chevaliers. 14ème siècle. Vêtements médiévale. LES pas d'armes étaient des combats qui s'entreprenaient par un ou plusieurs chevaliers.
Les femmes des gentilshommes unissaient sur leurs manteaux ou surcots les armoiries de leurs époux avec celles de leur famille.
Literature
Couture: then and now Clothes define people. A person's clothing, whether it's a sari, kimono, or business suit, is an essential key to his or her culture, class, personality, or even religion. The Kyoto Costume Institute recognizes the importance of understanding clothing sociologically, historically, and artistically.
---