Tag:
The Court of Henry VIII
Auguste Racinet. The Costume History Hardcover – Illustrated, November 4, 2015
by Françoise Tétart-Vittu (Author)
Racinet's Costume History is an invaluable reference for students, designers, artists, illustrators, and historians; and a rich source of inspiration for anyone with an interest in clothing and style.
Anne of Cleves (1515 – 1557) was the fourth wife of the English King Henry VIII.
Catherine Howard c.1521 – 1542. She was from 1540 until 1541 Queen of England and the fifth wife of King Henry VIII.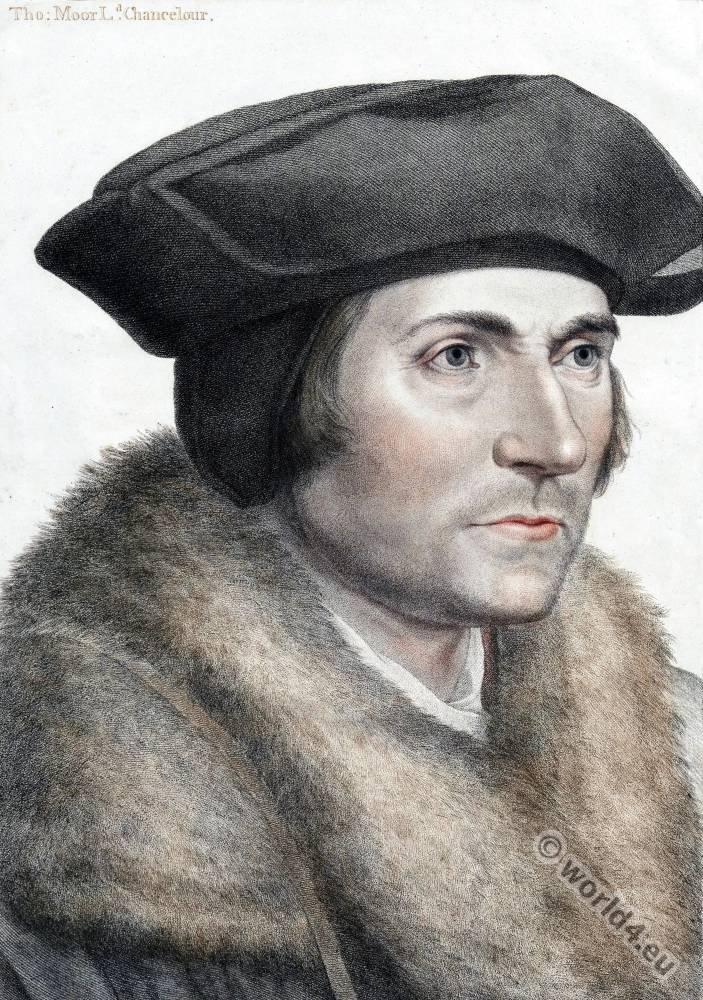 Sir Thomas More was an English statesman and author, noted renaissance humanist, councillor to Henry VIII, and Lord High Chancellor of England from October 1529 to 16 May 1532.
Anne Boleyn, 1st Marquess of Pembroke was the second of the six wives of Henry VIII and Queen of England from 1533 to 1536.