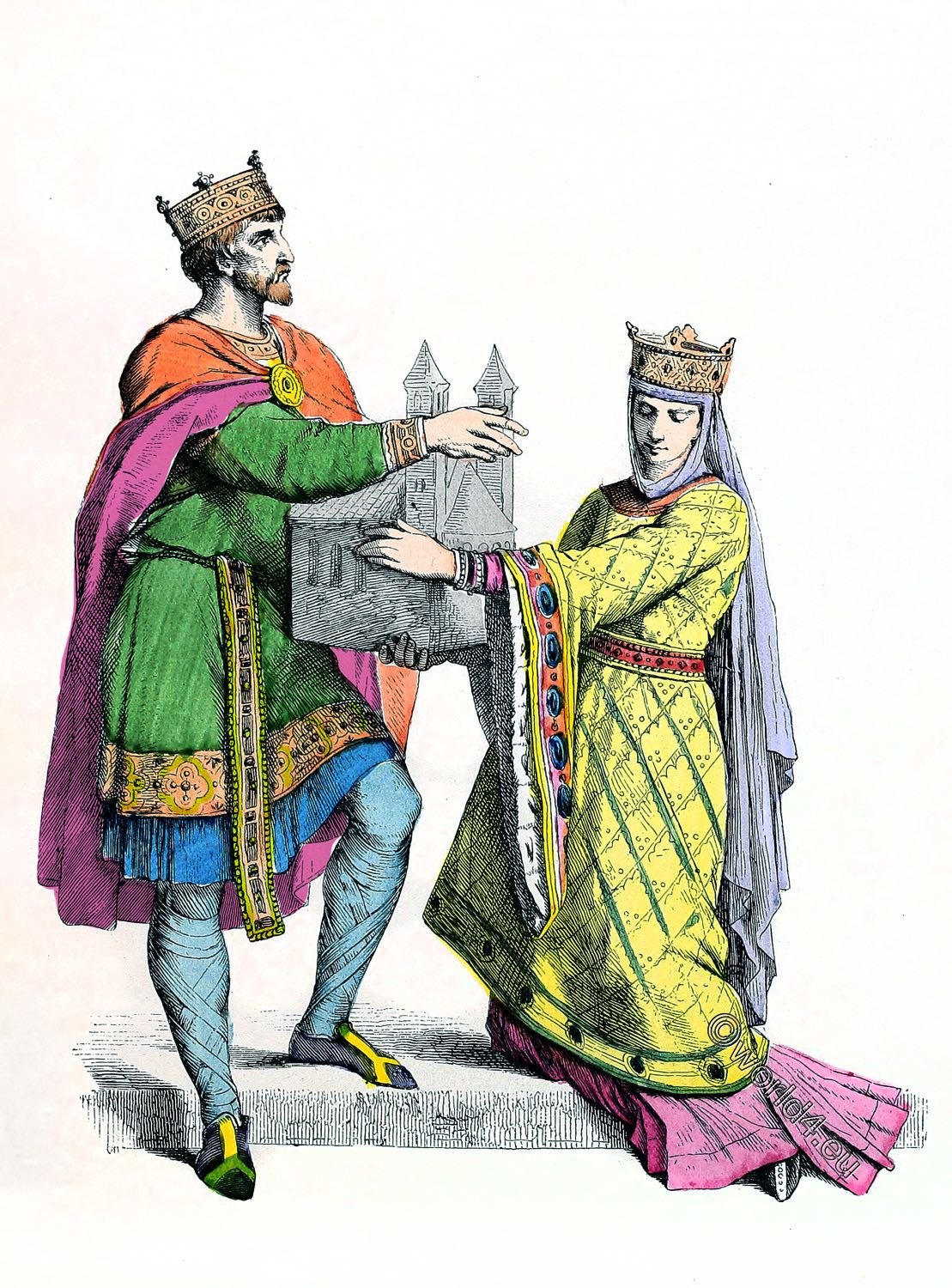 Frankish king and queen.
In the Carolingian period, had the clothes on significant regional differences. This was because the connection between the nations was still trained very rudimentary. The exceptions were mostly traders and military feuds.
The Medieval clothing was still strongly influenced by Rome and Byzantium, and in male clothes, they also mingled with Germanic clothing. The robes was worn strictly according to the respective registry. A peasant or the rural population was, as the nobility immediately recognizable by his attire. While the ordinary people in addition to the skin cause wool, linen, hemp and nettle used, the upper classes used expensive imported fabrics such as silk and precious brocades.
The dominant part of male clothing was the swivel, a rectangular cloak that reached to the calves and the front was held together with a brooch. The normal population was the swivel up to the knees, including a woolen coat which was usually worn belt and a vest. A kind of underpants, the Brouche, which consisted mostly of linen. The legs were wrapped with towels, sewn to leather shoes. The Kings coronation mantle, from Roman Paludamentum (General's cloak), pictured here is studded with a precious lace.
Source: The history of costumes. Twenty-ninth arch. X. Century. Illustration by A. Müller. Munich picture sheet no. 592. Published by Braun & Schneider. Royal court and university book printing house of Dr. C. Wolf & Sohn in Munich.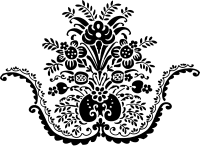 Related