Tag:
Art Deco period
The Art déco period was the time between c. 1910 and 1940. It was the fashion of the Jazz Age and stood for modernism, androgyny, luxury, flapper, that were bundled in Paris. French fashion designers of the time were Paul Poiret, Coco Chanel, Elsa Schiaparelli, Jean Patou. Characteristic style elements in fashion were the Tubular silhouette and the Cloche hat, precious materials, strength of color and sensuality of the subject.
Auguste Racinet. The Costume History Hardcover – Illustrated, November 4, 2015
by Françoise Tétart-Vittu (Author)
Racinet's Costume History is an invaluable reference for students, designers, artists, illustrators, and historians; and a rich source of inspiration for anyone with an interest in clothing and style.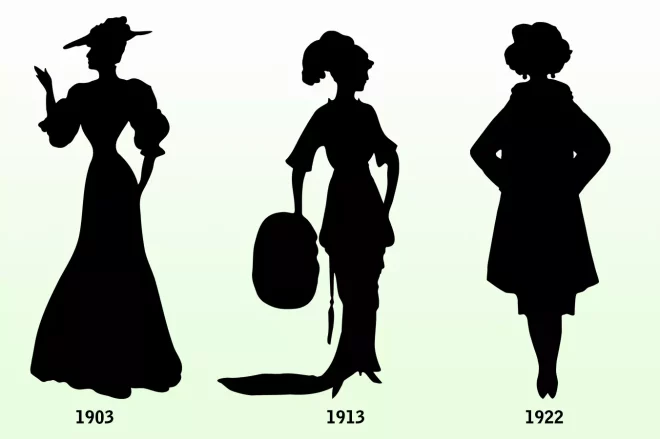 In 1920 the costume consisting of a straight, short skirt, trim box coat or sweater and blouse
Les Créations Parisiennes. La Mode est un Art. Haute Couture by PAUL POIRET 1930.
Literature
Couture: then and now Clothes define people. A person's clothing, whether it's a sari, kimono, or business suit, is an essential key to his or her culture, class, personality, or even religion. The Kyoto Costume Institute recognizes the importance of understanding clothing sociologically, historically, and artistically.
---