Category:
Regency period
Fashion and costumes of the English Regency period between 1795 and 1837. The transition between "Georgian" and "Victorian" eras. In France the transition from the late Directory to The Napoleonic First Empire era 1804 to 1814, Restoration period 1814 to 1830 (Romantic period, German Biedermeier).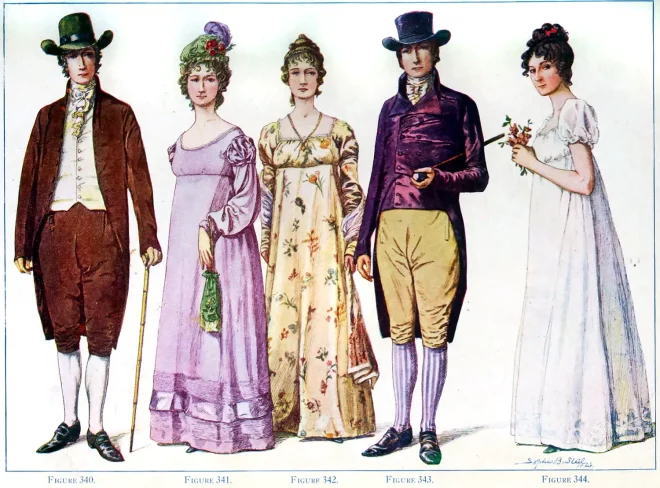 Historic dress in America during the Republic under George Washington and John Adams.
This famous Club was a threefold celebrity—political, literary, and artistic. It was the great Society of Whig leaders, gallant as well as political.