Category:
18th Century
Costume and Fashion History during the 18th Century. Clothing of the Late Baroque, Rococo, Louis XV, Louis XVI, Rose Bertin Minister of Fashion at the court of Marie Antoinette. The French Revolution fashion period of Incroyables and Merveilleuses. The Georgians and Regency period.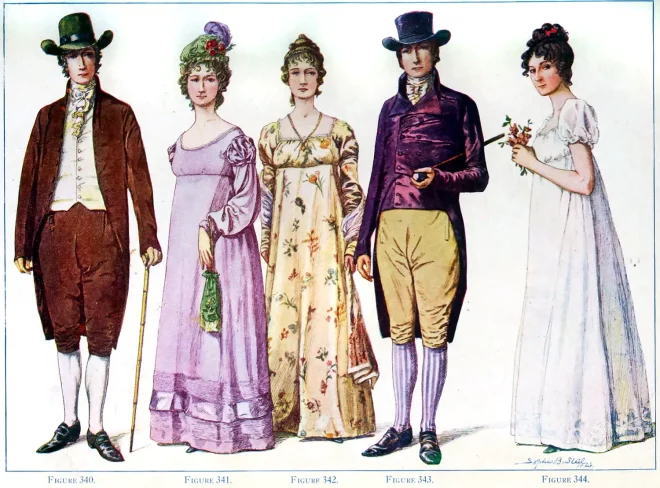 Historic dress in America during the Republic under George Washington and John Adams.
This famous Club was a threefold celebrity—political, literary, and artistic. It was the great Society of Whig leaders, gallant as well as political.