L'Histoire du Costume Feminin Français. Les modes du second empire 1852 a 1870. Paul Louis Victor de Giafferri.
Le règne de Napoléon III se distingue en France comme le Second Empire du Premier Empire de Napoléon Ier (1799-1814). Le style (Premier) Empire fait référence à l'époque de Napoléon Ier.
Depuis la France, le style du Second Empire s'est répandu dans toute l'Europe et a également atteint le continent nord-américain.
Source: L'Histoire du Costume Féminin Français. Paul Louis Victor de Giafferri.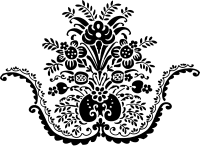 The American Duchess Guide to 18th Century Beauty: 40 Projects for Period-Accurate Hairstyles, Makeup and Accessories by Lauren Stowell & Abby Cox.
---
Seventeenth and Eighteenth-Century Fashion in Detail by Avril Hart & Susan North. From cut and construction to fabric and trimmings.
---
Timeless: Recreate the Classic Makeup and Hairstyles from 100 Years of Beauty by Louise Young & Loulia Sheppard.
---
---