Tag:
Slovenian national costumes
Auguste Racinet. The Costume History Hardcover – Illustrated, November 4, 2015
by Françoise Tétart-Vittu (Author)
Racinet's Costume History is an invaluable reference for students, designers, artists, illustrators, and historians; and a rich source of inspiration for anyone with an interest in clothing and style.
Peasant of Laibach Illyria (Ljubljana). Traditional Slovenia costume, 1860.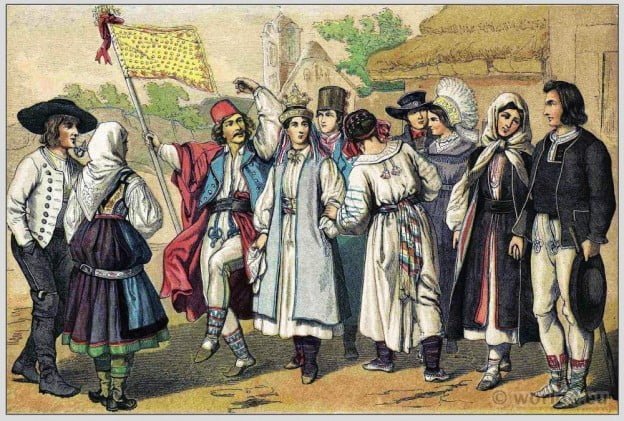 Slovenian folk costume. Slowenic national dresses in 1890. The peoples of the Austro-Hungarian monarchy. Published by Johann Nepomuk Vernay, Austria, 1896.