The American Duchess Guide to 18th Century Dressmaking: How to Hand Sew Georgian Gowns and Wear Them With Style by Lauren Stowell (Author), Abby Cox (Author).
Lauren Stowell and Abby Cox of American Duchess have endeavored to make the impossible possible by bringing historically accurate dressmaking techniques into your sewing room. Learn how to make four of the most iconic 18th century silhouettes―the English Gown, Sacque Gown, Italian Gown and Round Gown―using the same hand sewing techniques done by historic dressmakers.
The Age of Undress by Amelia Rauser.
Dress in the Age of Jane Austen by Hilary Davidson.
Jane Austen at Home by Lucy Worsley 
---
German Biedermeier fashion in the first half of the 19th century.
Top row left: Fashion of polite society. Great bourgeois clothing 1825 to 1830.
Right: Great bourgeois clothing 1815 to 1820.
Bottom row left: Clothing of polite society. Great bourgeois clothing from 1820 to 1825.
Right: Munich fashion of the year 1822. Costumes by waitress in a traditional munich dirndl and middle-class family.
Source: On the history of costumes. Münchener Bilderbogen. Edited by Braun and Schneider 1860.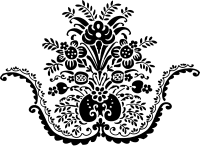 ---
Support and Seduction: The History of Corsets and Bras (Abradale Books) by Beatrice Fontanel.
Thoughout the ages, women's breasts have been subjected to the endless whims of fashion. From the ancient Greeks to Mae West and Madonna, this light-hearted book charts the changing shapes of female beauty. The elegant and amusing images - including fashion drawings, paintings, photographs, and film stills - illustrate the often surprising history of the garments women have worn for support - and seduction.
---