German Biedermeier fashion in the first half of the 19th century.
Top row left: Fashion of polite society. Great bourgeois clothing 1825 to 1830.
Right: Great bourgeois clothing 1815 to 1820.
Bottom row left: Clothing of polite society. Great bourgeois clothing from 1820 to 1825.
Right: Munich fashion of the year 1822. Costumes by waitress in a traditional munich dirndl and middle-class family.
Source: On the history of costumes. Münchener Bilderbogen. Edited by Braun and Schneider 1860.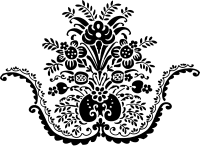 ---
From the ancient Greeks to Mae West and Madonna, this light-hearted book charts the changing shapes of female beauty. The elegant and amusing images - including fashion drawings, paintings, photographs, and film stills - illustrate the often surprising history of the garments women have worn for support - and seduction.
---