The American Duchess Guide to 18th Century Dressmaking: How to Hand Sew Georgian Gowns and Wear Them With Style by Lauren Stowell (Author), Abby Cox (Author).
Lauren Stowell and Abby Cox of American Duchess have endeavored to make the impossible possible by bringing historically accurate dressmaking techniques into your sewing room. Learn how to make four of the most iconic 18th century silhouettes―the English Gown, Sacque Gown, Italian Gown and Round Gown―using the same hand sewing techniques done by historic dressmakers.
Lady Maria Theresa Lewis, 1834.
Sister of the fourth Earl of Clarendon. Married, First T. H. Lister, of Armitage Park. Second, G. Cornwall Lewis. From a Mezzotint by S. Cousins after Sir Thomas Lawrence.
Maria Theresa Lewis (née Villiers, later Lister; 8 March 1803 – 9 November 1865) was a British writer and biographer.
Marie-Thérèse Villiers was born on 8 March 1803. She is the daughter of the Hon. George Villiers, a member of the aristocratic Villiers family (and the youngest son of Thomas Villiers (1st Earl of Clarendon) and Charlotte Capell), and Theresa Parker (a daughter of John Parker (1st Baron Boringdon) and his second wife Therese Robinson).
She is the sister of George Villiers (4th Earl of Clarendon), Thomas Hyde Villiers, the Hon. Charles Pelham Villiers, Frederick Adolphus Villiers, Hon. Edward Ernest Villiers (who married Elizabeth Charlotte Liddell, daughter of Thomas Liddell (1st Baron Ravensworth) Hon. Henry Montagu Villiers (Bishop of Durham), and the Lieutenant Hon. Auguste Algernon Villiers.
Lewis compiled the biography of one of her ancestors, Edward Hyde (1st Earl of Clarendon). In 1852 she published her first book which was a group of biographies of people known to Edward Hyde, the Earl of Clarendon, and was entitled The Lives of the Friends and Contemporaries of Lord Chancellor Clarendon. The book is intended to illustrate the portraits in Clarendon's gallery at The Grove, Watford.
Lewis' work so impressed the writer Mary Berry that she left her papers to Lewis (via Thomas Frankland Lewis) so that Lewis could publish extracts from Miss Berry's diaries and correspondence from 1783 to 1852 in 1865.
Lady Lewis also edited a novel by the Hon. Emily Eden called The Semi-Detached House in 1859, and she wrote two plays, based on fairy tales, for children.
Lewis died at Brasenose College, Oxford in 1865 of cancer.
Source: The Connoisseur. An Illustrated Magazine For Collectors. Vol. IX. (MAY AUGUST, 1904). Published by OTTO LIMITED LONDON .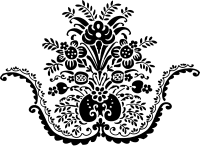 ---
Support and Seduction: The History of Corsets and Bras (Abradale Books) by Beatrice Fontanel.
Thoughout the ages, women's breasts have been subjected to the endless whims of fashion. From the ancient Greeks to Mae West and Madonna, this light-hearted book charts the changing shapes of female beauty. The elegant and amusing images - including fashion drawings, paintings, photographs, and film stills - illustrate the often surprising history of the garments women have worn for support - and seduction.
---