Auguste Racinet. The Costume History Hardcover – Illustrated, November 4, 2015
by Françoise Tétart-Vittu (Author)
Racinet's Costume History is an invaluable reference for students, designers, artists, illustrators, and historians; and a rich source of inspiration for anyone with an interest in clothing and style.
The carpet illustrated is an exceptionally beautiful fabric from the Adraskand valley, dating back to the eighteenth century.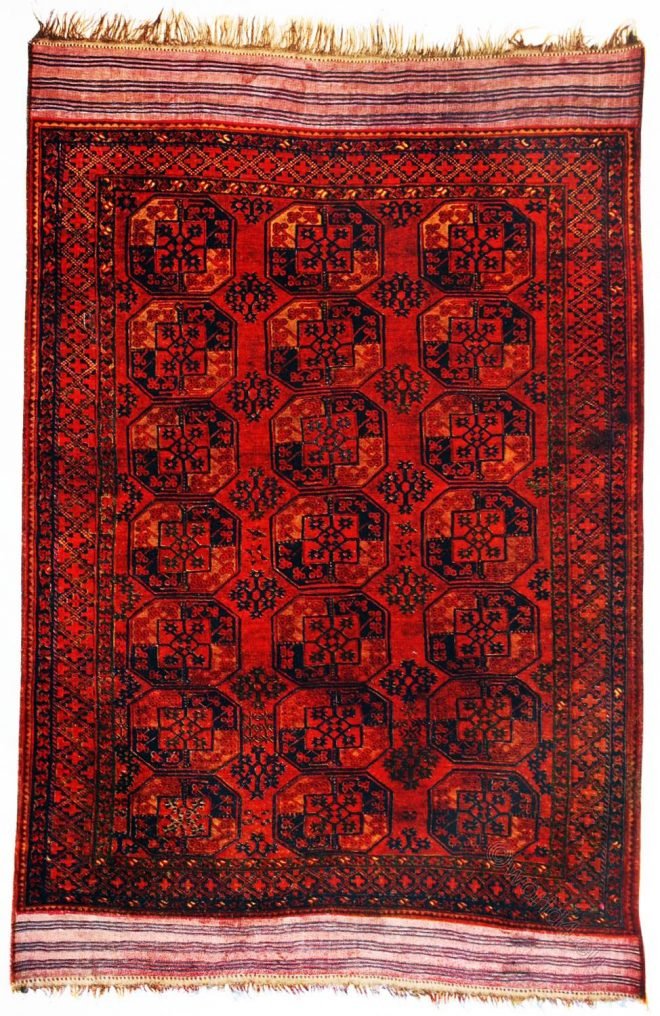 Afghan Filpa Carpet. The carpet illustrated is a particularly line specimen of great age, with a warmth of color that stimulates the eye, and a luxusness of pile that suggests repose.