Parisian women, the Poissards in Versailles. 
Louis XVI receives Parisian market women, called poissards. Women's March at 5th October 1789.
The Poissards or "Fishwives," actually a demonstration procession of several thousand armed civilians and soldiers, took Louis XVI from the Versailles court to revolutionary Paris on October 5-6, 1789.
The news that the royal couple and their guards had denigrated the Revolution at a banquet led to open indignation. On October 5, several hundred (market) women, subsequently referred to simply as poissardes, gathered at Paris City Hall and marched to the court at Versailles, joined by the rebellious National Guard.
The procession probably included several thousand people who made known their social and political demands. The king submitted to this force and the next day, escorted by the Poissards and the National Guard, he went to Paris to the Tuileries Palace. The event caused a great sensation throughout Europe, and the Poissards were given a permanent place in the iconography of the Revolution.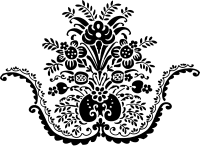 Read more: