PORTRAIT OF A LADY.
BY FRAGONARD, 1732-1806.
Madame Hébert's Collection. 18th century French school.
A long oval face, hair raised and curled on the top of the head to display the forehead, speaking eyes, a delicate nose and expressive mouth, form the type of feminine beauty which Fragonard seems to have admired particularly. For instance there is the charming female head called "Le Chant" in the Galerie La Caze in the Louvre, a more important work, but not more brilliant and lifelike, though executed with no less spirit.
The fine amber tone, so rich in its glow and delicious to the eye, is a distinguishing characteristic which a foreign school was ready to adopt; and it is easy to trace the relationship of the great English portrait painters, as for instance Reynolds, to the French masters of the eighteenth century, including Fragonard.
Jean-Honoré Fragonard (1732-1806) was a French painter, an important exponent of the French Rococo style and one of the major French artists of the 18th century at the time of the Ancien Régime. His paintings are characterised by a particular use of light and the rarefaction of certain parts, used as an expedient to render the lightness of certain elements, such as draperies or white female hairstyles. He was a historical, landscape and genre painter. He also devoted himself, with great elegance, to painting of a frivolous and mischievous nature, so-called 'erotica'.
He lived at the time when neoclassicism was flourishing. However, the artist could not adapt to the new style and remained true to his colourful, romantic scenes and intimate depictions. Along with Boucher and Watteau, Fragonard is one of the three masters of French Rococo and is considered the last successful French Rococo artist.
Source: Treasures and masterpieces of art. Shown at the 5th World's Fair in Paris (Exposition universelle de 1900), by Gaston Migeon. Paris: Goupil & cie, 1901.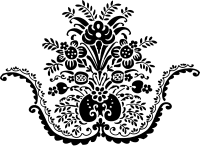 ---
Support and Seduction: The History of Corsets and Bras (Abradale Books) by Beatrice Fontanel.
Thoughout the ages, women's breasts have been subjected to the endless whims of fashion. From the ancient Greeks to Mae West and Madonna, this light-hearted book charts the changing shapes of female beauty. The elegant and amusing images - including fashion drawings, paintings, photographs, and film stills - illustrate the often surprising history of the garments women have worn for support - and seduction.
---