English and German medieval clothing in the 14th Century.
Top row left: Clothing of a German Castle woman and a knight in hunting dress. Right: Clothes German nobleman and citizens.
Bottom row left: Courtyard clothing English noblewomen and an English princess. Right: Court clothing English prince, Page and nobleman.
Source: On the history of costumes. Münchener Bilderbogen. Edited by Braun and Schneider 1860.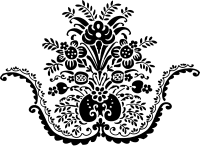 Continuing