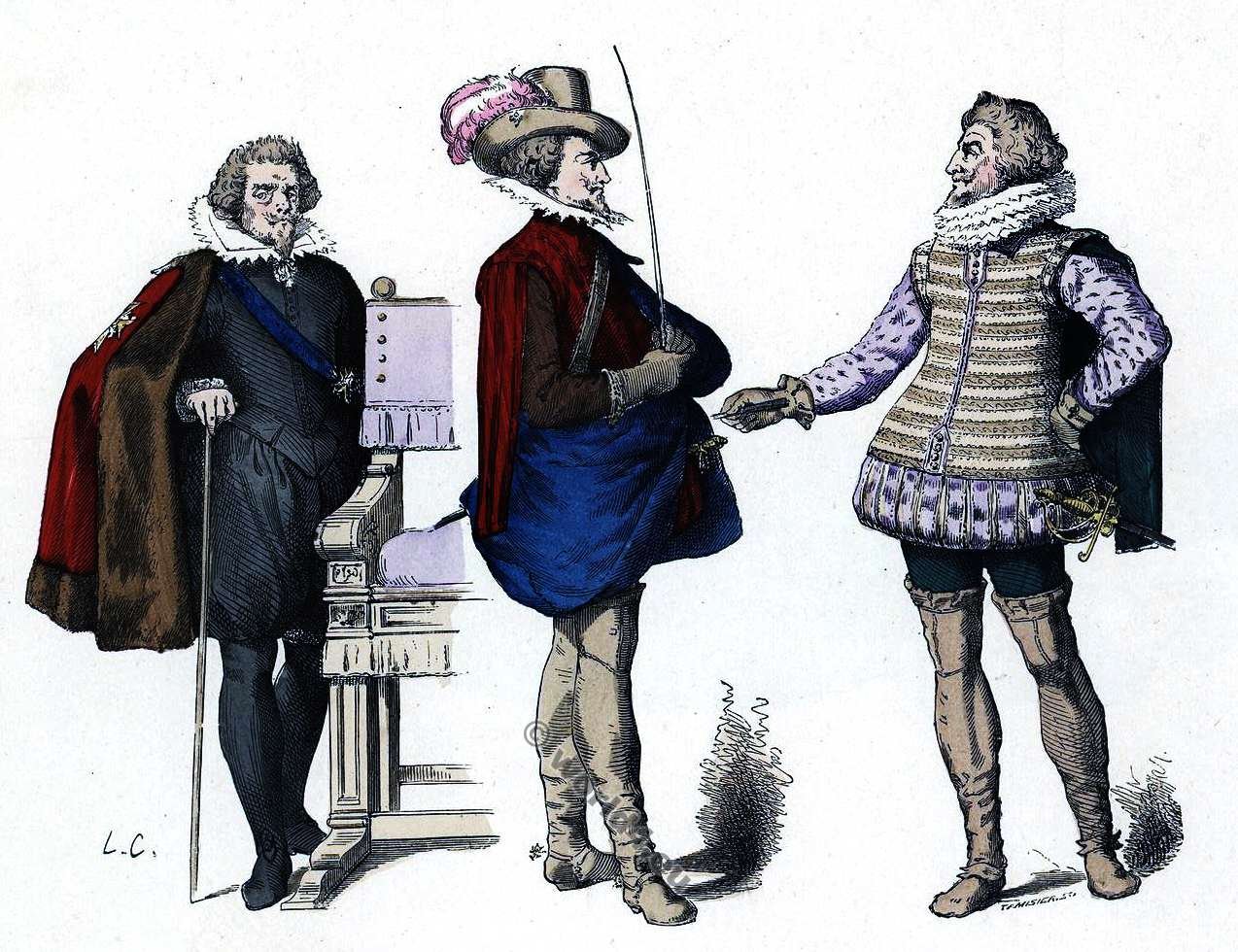 Fashion Louis XIII. Ancien Régime.
Gilles de Souvré, Marquis de Courtanvaux, Baron de Lezines (c. 1540 – 1626), marshal of France. The Grand Master of Stables of France was one of the Grand Officers of the Crown of France during the Ancien Régime.
Le Maréchal de Souvré. M. de Bellegarde, Grand Écuyer e France. M. de Pluvinel, Maitre d'Équitation de Louis XIII. (1610-1643).
Source: Costumes civils et militaires des Français à travers les siècles. 1883. Author: Jean Baptiste Marie Augustin Challamel. Engraver: Meunier, Jean-Baptiste. Ouvrage couronné par l'Académie francaise.
Related