Praying Mevlevi Dervish.
One of the most famous and celebrated dervish was living in southern Turkey, the city of Konya, Jalal ad-Din Muhammad Rumi. Rumi (born 1207, died 1273) was a Persian mystic and one of the greatest Persian-language poet of the Middle Ages. Of his dervishes and followers later he called Maulana. According to him, the Mevlevi Dervish Order is named.

The monks of the Order of Mevlevi turn when praying in a circle. It is a deeply impressive moment of devotion. In Konya, it is also possible to attend this prayer as a layman. These Islamic monks are immediately assigned based on their clothing to the Islamic order of Mevleni or Mewlana.
The Dervishes are highly honored by the Islamic community. In contrast to the Imam (The religious and political leader of the Islamic community in succession to the Prophet Mohammad), the scribes of Islam, the dervishes are the mystics.
The "holy crazy" that stands outside of human reality. One whose thinking and feeling constantly revolves around God. The Sufi is the guardian of the secret teachings, the truth of Islam.
In the Christian comparable with the monks on Mount Athos in northern Greece, or the early hermits, unlike the bureaucrats, the guardians of the dogma in the Vatican. One is the essence, the other politics. Or in other words, the chaos, the female and the life from the certainty of a birthing intuition, the other of the intellect, the knowledge of Apollo by the Spirit. Matriarchy and patriarchy.
Source: Stamboul, Recollections of Eastern Life by Amedeo Preziosi. Published by Lemercier Paris 1861.
Documentary about Jalal ad-Din Muhammad Rumi- English-مولانا و رقص سماع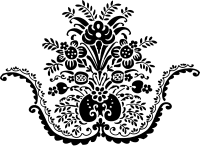 Continuing