Armenian Hamal. A porter or bearer in the Ottoman Empire.
Hammal, ḥammāl in Arabic, was the name given to the occupation of carrier. The Hammal had their own organisation, a kind of early union. They carried the merchandise through the narrow streets of Constantinople between the Han. The large warehouses were referred to as Han.
Source: Stamboul, Recollections of Eastern Life by Amedeo Preziosi. Published by Lemercier Paris 1861.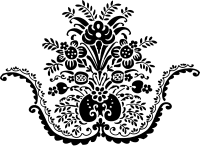 Related:
A Hamal or common porter by Octavian Dalvimart (with detailed description).
The Costume of Turkey by Octavian Dalvimart. Printed by Howlett and Brimmer. Published in London, 1804.