Content
STYL Magazine 1922-1924. German Art deco era.
Subtitles: Sheets for fashion and the pleasant things of life.
Publisher: Association of German fashion industry. Editors: Ludwig Sternaux *, R. L. Leonard. Publisher Erich Reiss & Otto von Holten Berlin.
Art inserts. Evidence ZDB; Laakmann / Tgahrt No. 424 Location DLA Marbach.
Classification: Consumer magazine.
With hand-colored fashion plates and lithographs. Articles in selection: Claire Goll, Erna Schmidt-Caroll, Franz Blei, Kasimir Edschmid, Bruno Frank, Klabund, Emil Ludwig, Alfred Kerr, Rudolf Alexander Schröder.
The Berlin fashion magazine STYL appeared with a total of 17 staplings from 1922 to 1924 in a small edition and was correspondingly expensive. In elaborate design an idea of sophisticated living is drawn, shaped by the turbulent years of the Weimar Republic, the Roaring Twenties, synonymous with the famous Berlin Chic, Bauhaus and the silent film stars of Ufa, the then German Hollywood. It shows the new role of women in luxurious elegance and bored flaunt natural coquetry, but also the drastic changes in society between the two world wars were discussed. The names of fashion designers, department stores, authors, artists, fashion salons are a unique directory of the Who's Who in Berlin and all of Germany before the great Jewish exodus , the political emigration of a large part of the intelligentsia or intellectuals, during the Nazi period , of which Germany until has not recovered today.
Selection of the artists who worked for the fashion magazine:
Annie Offterdinger, Josef Bato, Paul Scheurich, Stephan Krotowski, Erna Schmidt-Caroll, Lieselotte Friedlaender, Franz Christophe, Gino von Finetti, Erich M. Simon, Jeanne Mammen, H. Beengen, Steffie Nathan, Victor Arnaud, Ernst Kreuscher, Lene Schneider-Kainer and R. L. Leonard.
Sternaux Ludwig
* Sternaux Ludwig (1885-1938) was a German writer, journalist, playwright and theater director. He studied philology and law and worked as a theater critic for the Daily Rundschau, Berliner Lokal-Anzeiger and the Berliner Zeitung as well as head of dramaturgy at UFA (Universum Film). He described one, even in his time, lost world with a slight tinge of melancholy, but always as if he had lived through that time. He was also known as "reporter of the 18th Century ", respectively.
Franz Blei
Franz Blei (1871-1942) was an Austrian writer, translator and literary critic. He was from 1900 editor of the magazine The Island. He belonged to the circle of Alfred Adler and was friends with this one. Franz Blei has been known primarily as an essayist as well as an editor of magazines and erotic texts or philosophical essays on pornography. In one of his journals – Hyperion, debuted Franz Kafka. He translated Charles Baudelaire, Paul Claudel, Choderlos de Laclos, Marcel Schwob, André Gide, Nathaniel Hawthorne, Edgar Allan Poe and Oscar Wilde. In addition, he published as editor such as Robert Walser. His most famous work as a writer and critic is the large bestiary of German literature. There he mockingly described all the important authors in alphabetical order as exotic animals. Blei lived in Munich, Berlin and Vienna before emigrating in 1932 due to financial and political reasons, opponent of German National Socialism, to Cala Ratjada (Mallorca). With the outbreak of the Spanish Civil War began a painful odyssey that took him from Vienna, Florence, Lucca, Cagnes-sur-Mer, Marseille and Lisbon to New York.
Kasimir Edschmid
Kasimir Edschmid (1890-1966 actually Eduard Schmid) was a German writer who was one of the pioneers of German Expressionism. Edschmid studied in Munich, Paris, Giessen and Strasbourg Romanistik, which earned him especially valuable contacts with the bohemian and the beginning of a series of poems, short stories and essays or manifestos of the new Expressionist style. Co-founder of Darmstadt Secession in 1919. However, the Roaring Twenties see him as a turncoat to the previously maligned realism. Following a world stage-commentary by Kurt Tucholsky, realism does not necessarily have to wait for Edschmid. Extensive travels in the Mediterranean, Africa and South America draw extensive publications according to which, while raising awareness of other countries and customs, but at least in places, evidence of nationalist and racist prejudices of its author. In 1916 Edschmid enters into a love affair with the Jewess Erna Pinner and be perceived as dazzling and productive couple of the Weimar period. Pinner accompanied him on his many travels, illustrated his books and designed stage costumes for his plays. In 1935, she flees the Nazi regime to England. After the war Edschmid takes contact with Pinner by letter again.
The old cordiality, however, no longer adjusts itself. Edschmid is also anxious rather to exclude sensitive political issues. From this correspondence, the book was written, we do not want to talk about it … Erna Pinner and Kasimir Edschmid: A Story in Letters (Munich 1999). 1933 end up works of Edschmid on the Nazi pyres burning of books; followed by speech and broadcasting ban, partly forbidden to write, causing him to "keep tolerably unsuspecting publications in the Third Reich over water" with which he was one of those who chose the way of the so-called inner emigration. 1945 returns Edschmid from Upper Bavaria back to Darmstadt. In 1949 he is General Secretary of the PEN Center West Germany, 1960 Honorary Chairman.
Gallery fashion sheets
STYL 1922-1924
Untertitel: Blätter für Mode und die angenehmen Dinge des Lebens. Herausgeber: Verband der deutschen Modeindustrie. Redakteure: Ludwig Sternaux, R. L. Leonard. Verlag Erich Reiss & Otto v. Holten Berlin. Kunstbeilagen. Nachweise ZDB; Laakmann/Tgahrt Nr. 424. Standort DLA Marbach. Einordnung: Unterhaltungszeitschrift. Mit handkolorierten Modetafeln und Litographien. Beiträge in Auswahl: Franz Blei, Kasimir Edschmid, Bruno Frank, Klabund, Emil Ludwig, Rudolf Alexander Schröder.
Literature:
STYL: The early 1920s German Fashion Magazine (German Edition) by Adelheid Rasche (Editor, Introduction), and Anna Zika (Editor, Introduction).
Adelheid Rasche is the head of the Lipperheidesche Costume Library of Art Library, at the National Museums in Berlin. Anna Zika, Professor of Design Theory at the University of Applied Sciences Bielefeld.
Fashioning Jews: Clothing, Culture and Commerce (Studies in Jewish Civilization)
This volume presents papers delivered at the 24th Annual Klutznick Harris Symposium, held at Creighton University in October 2011. Papers explore topics ranging from Jewish leadership in the textile industry, through the art of fashion in 19th century Vienna, to the use of clothing as a badge of ethnic identity, in both secular and religious contexts.
A Cultural History of Jewish Dress (Dress, Body, Culture) by Eric Silverman.
Focusing on tensions over gender, ethnic identity and assimilation, each chapter discusses the meaning and symbolism of a specific era or type of Jewish dress. What were biblical and rabbinic fashions? Why was clothing so important to immigrant Jews in America? Why do Hassidic Jews wear black? When did yarmulkes become bar mitzvah souvenirs?
Ein Feentempel der Mode oder Eine vergessene Familie, ein ausgelöschter Ort.
(Translated) A Fairy Temple of Fashion or A Forgotten Family, an Erased Place: The Freudenberg Family and the "Herrmann Gerson" Fashion House. "Herrmann Gerson, Berlin" – One hundred years ago, this name sounded like luxury and exclusivity all over the world. The Gerson fashion house, which worked closely with renowned artists, architects and fashion designers such as Hermann Muthesius, Walter Gropius and Paul Poiret, was one of the most important houses in the German fashion and furniture industry for decades.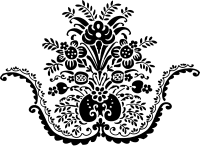 Related