Tag:
Clothing in ancient Greece
Clothing in ancient Greece was generally very simple in character, often consisting of a single rectangle of fabric, not sewn, but wrapped around the body, with almost identical styles in both men's and women's clothing.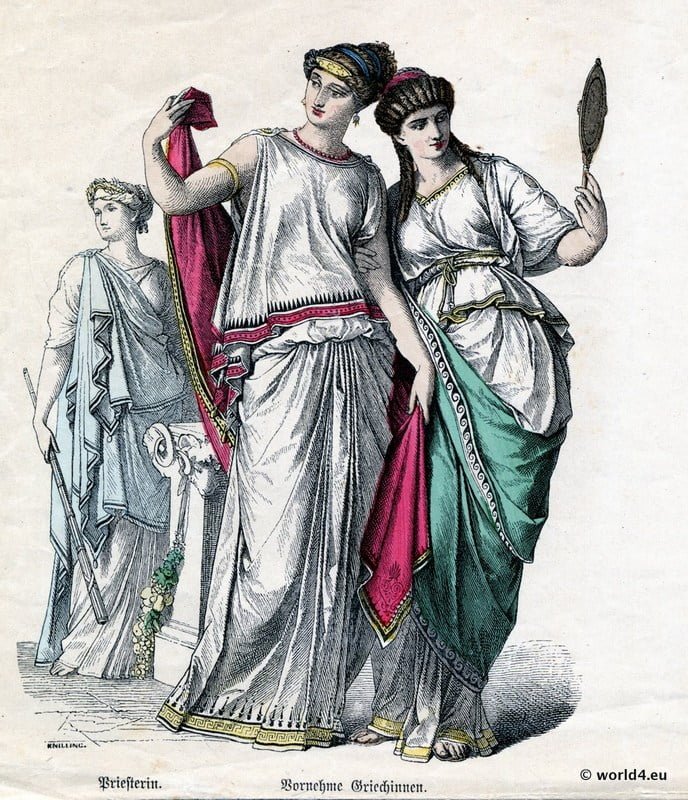 Priestess (visionary) and nobility in chiton. The resulting folds by pulling down the chiton over the belt was called Kolpos.
Fashion history. Persians, Dacian, Parthian, Phrygian, Hebrews. The history and origin of the pants. Trousered nations.