Tag:
Beret
A beret is a flat, round or square head covering of wool knitting, fabric, velvet or silk lined without shade or brim. During the period of its emergence in the 15th Century, the word was borrowed from the Middle Latin barretum, birretum. Originally, the beret was a sign of the educated classes.
---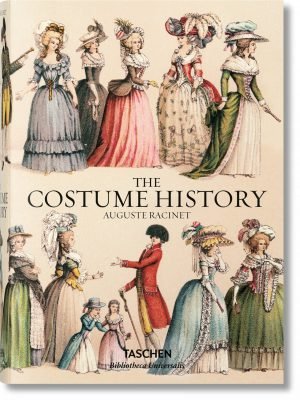 Racinet's Costume History is an invaluable reference for students, designers, artists, illustrators, and historians; and a rich source of inspiration for anyone with an interest in clothing and style. Originally published in France between 1876 and 1888, Auguste Racinet's Le Costume historique was in its day the most wide-ranging and incisive study of clothing ever attempted.
Covering the world history of costume, dress, and style from antiquity through to the end of the 19th century, the six volume work remains completely unique in its scope and detail. "Some books just scream out to be bought; this is one of them." ― Vogue.com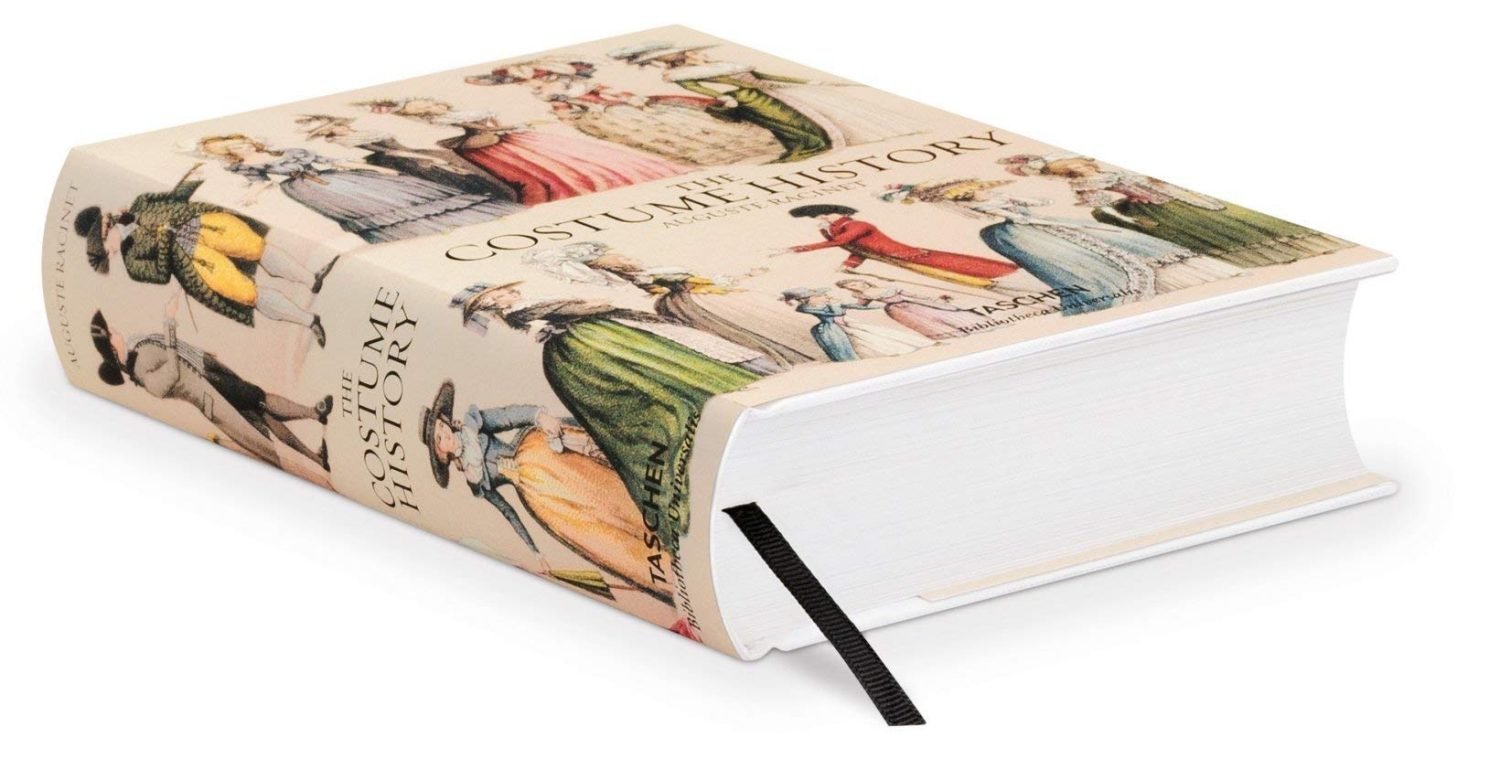 Costume of an English Gentleman in the 14th Century.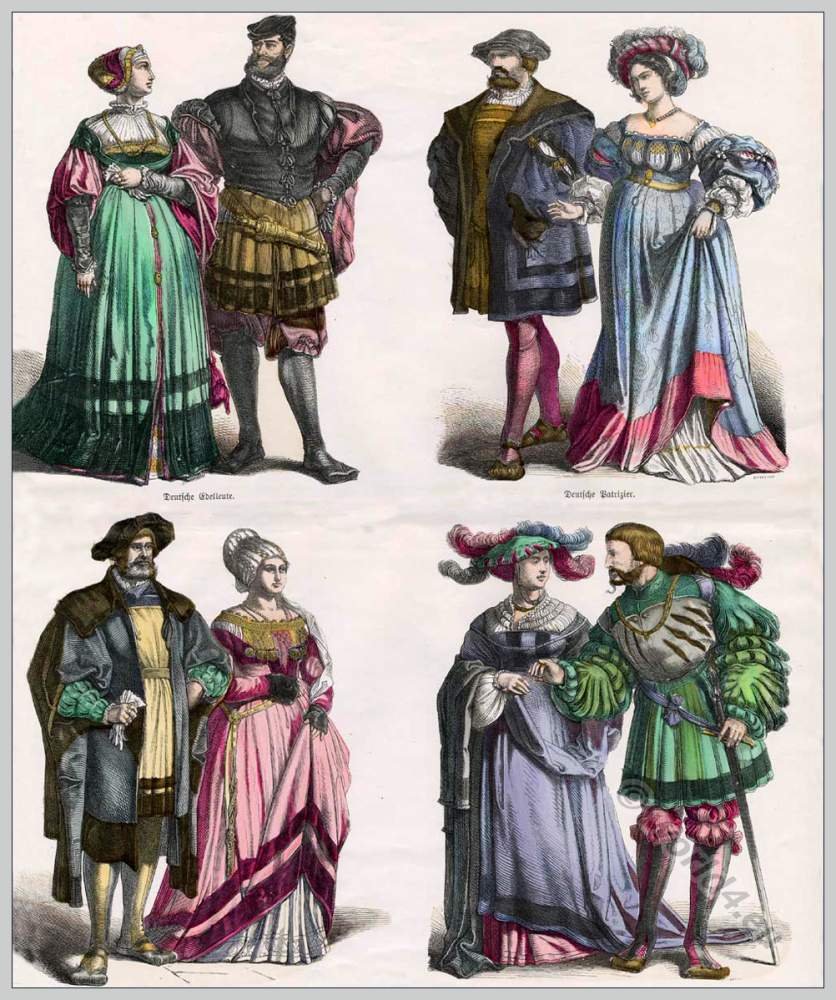 16th century German renaissance costumes. Mode of German nobility and particans during the first third of the 16th century, to 1520th. Upper half of the picture: German nobles. German patricians.… Read More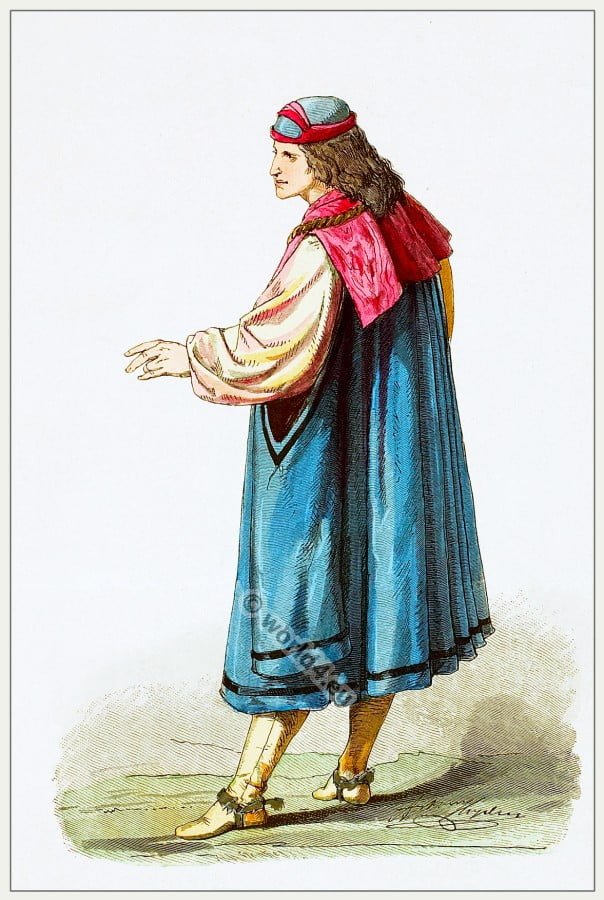 Costume Burgundian nobleman, 1450. Burgundian nobleman in the 15th century. Medieval fashion. The main feature is the sleeveless Surcoat over a loose shirt. As headgear he wears a flat beret. On the legs… Read More