Tag:
Beret
A beret is a flat, round or square head covering of wool knitting, fabric, velvet or silk lined without shade or brim. During the period of its emergence in the 15th Century, the word was borrowed from the Middle Latin barretum, birretum. Originally, the beret was a sign of the educated classes.
Auguste Racinet. The Costume History Hardcover – Illustrated, November 4, 2015
by Françoise Tétart-Vittu (Author)
Racinet's Costume History is an invaluable reference for students, designers, artists, illustrators, and historians; and a rich source of inspiration for anyone with an interest in clothing and style.
Costume of an English Gentleman in the 14th Century.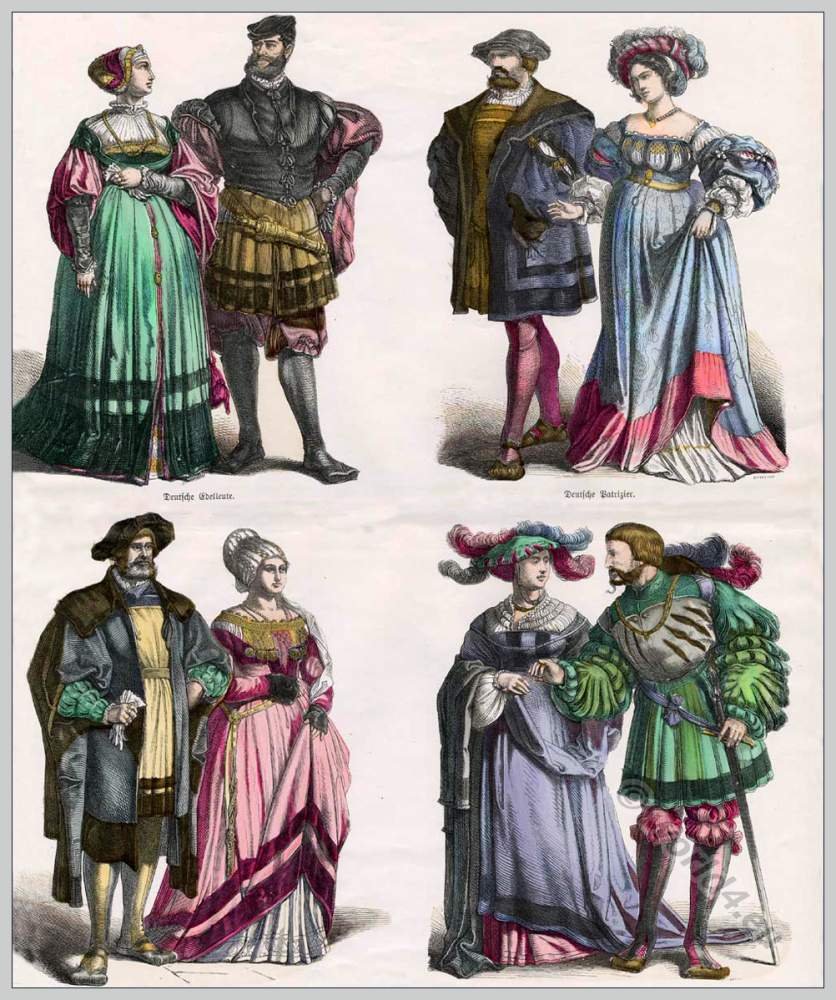 16th century German renaissance costumes. Mode of German nobility and particans during the first third of the 16th century, to 1520th. Upper half of the picture: German nobles. German patricians.… Read More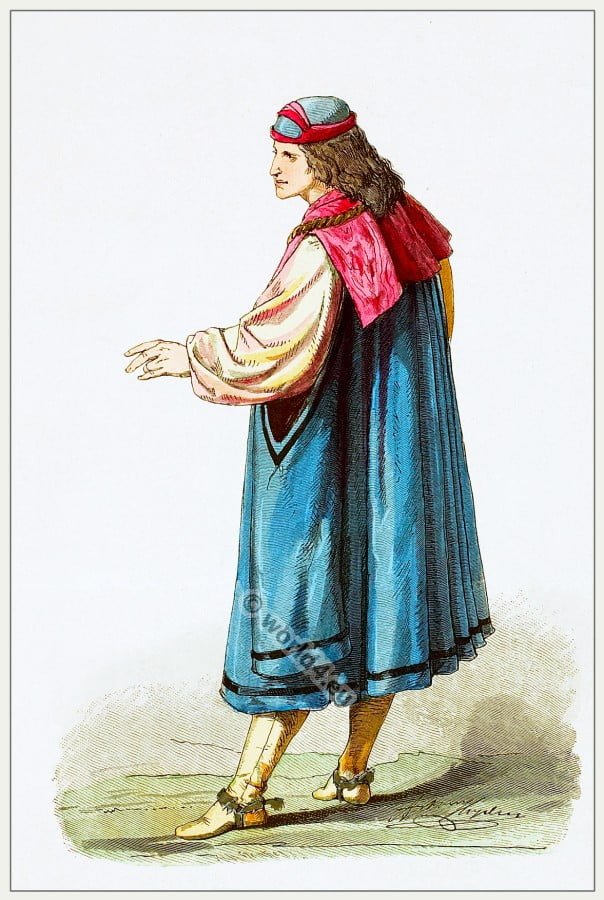 Costume Burgundian nobleman, 1450. Burgundian nobleman in the 15th century. Medieval fashion. The main feature is the sleeveless Surcoat over a loose shirt. As headgear he wears a flat beret. On the legs… Read More
Renaissance Lansquenet Military. 16th century clothing Related Posts:Hat and Sword of Napoleon Bonaparte I.German lansquenet costumes 16th century.Shakos 19th century. Napoleonic wars.