Auguste Racinet. The Costume History Hardcover – Illustrated, November 4, 2015
by Françoise Tétart-Vittu (Author)
Racinet's Costume History is an invaluable reference for students, designers, artists, illustrators, and historians; and a rich source of inspiration for anyone with an interest in clothing and style.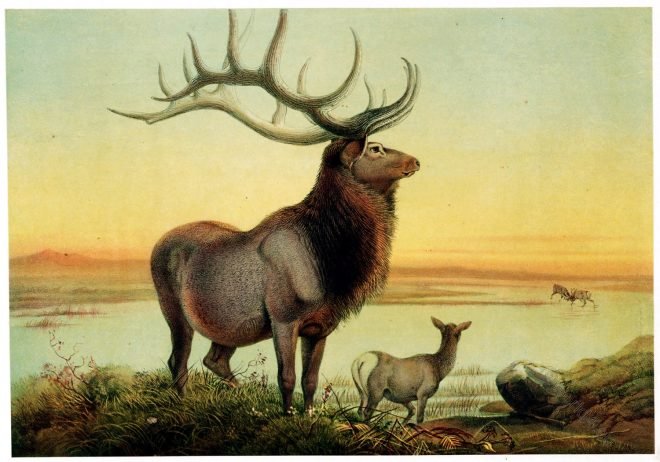 Zoological sketches. The Wapiti Deer or American Elk of the New World.
The clouded leopard (Neofelis nebulosa) is a big cat of south-eastern Asia. It looks remotely similar to a leopard. Zoology, Pictorial work.