Auguste Racinet. The Costume History Hardcover – Illustrated, November 4, 2015
by Françoise Tétart-Vittu (Author)
Racinet's Costume History is an invaluable reference for students, designers, artists, illustrators, and historians; and a rich source of inspiration for anyone with an interest in clothing and style.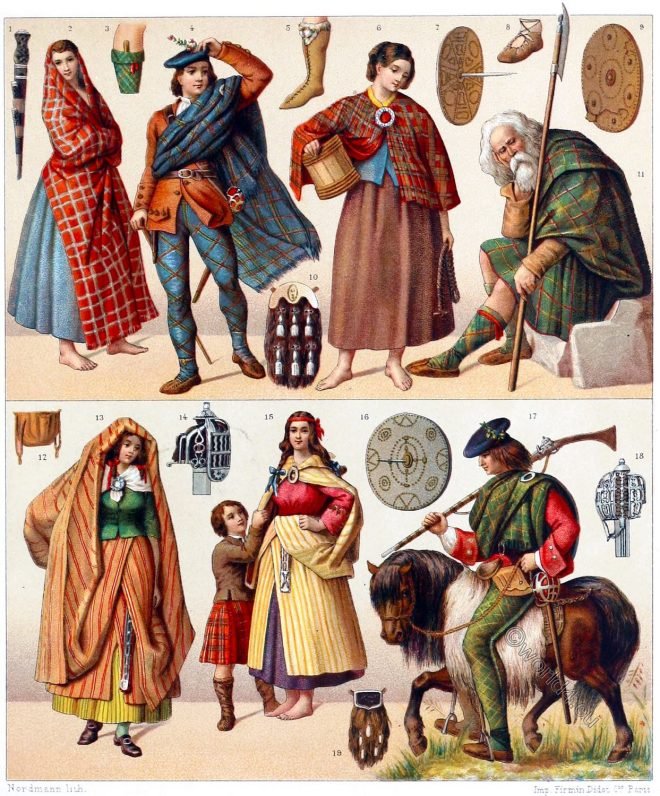 The Clan of the Mac-Nicols, Sinclai, Colqhon, Farquharson, Urqhart, Mathesons, Mac-Niels, Clan Mac-Ivor, Chisholm, Mac-Lean, Clar-Innis
Ecossaise XIV Siecle. Costumes historiques de ville ou de théatre et travestissements.