Telesphorus and Hygeia. Greek gods in characteristic regalia.
Telesphoros (Ancient Greek Τελεσφόρος Telesphóros, Latinised Telesphorus, "the Finisher") is the name of a healing deity who forms a triad (trinity) in Greek mythology together with Asclepius and Hygieia and also occurs in Celtic mythology.
Hygieia or Hygeia (ancient Greek Ὑγίεια Hygíeia or Ὑγεία Hygeía – as personified "health") is an Athenian healing deity in Greek mythology, probably independent at first. The later development of the myth made her one of the daughters of Asclepius, in places his consort. Hermes is also mentioned as her husband. Her mother is usually assumed to be Epione, so she belongs to the circle of Asclepios' daughters and her sisters are Iaso, Akeso and Panakeia, the goddess of medicine and sorcery, while Hygieia is the goddess of health. In time she became first among the daughters of Asclepius in terms of importance and in the Asclepieion of Titane she was the only daughter worshipped besides Asclepius.
Hygieia is usually depicted with a snake drinking from a bowl or a cornucopia full of fruit.
COSTUME OF THE ANCIENTS BY THOMAS HOPE. PRINTED FOR WILLIAM MILLER, LONDON 1812. Drawn & Etched by Thomas Hobe, H. Moses.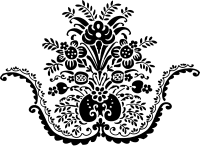 Continuing