Canton Zurich. Swiss costumes.
Beginning of the 18th century.
Top row left: Student, citizen, alderman and Junker. (Baroque clothing.) Right: Women's costume, nobles woman in mourning clothes, Miss costume in the house, lady with the rose hood.
Bottom row left: Riding habit, even at weddings in use. Bourgeois women's costume on festive occasions. Miss and female dress worn in addition to the home. Woman dress in church clothes. Right: Peasant costumes.
Source: On the history of costumes. Münchener Bilderbogen. Edited by Braun and Schneider 1860.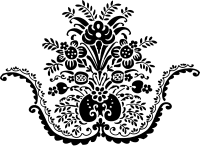 Related