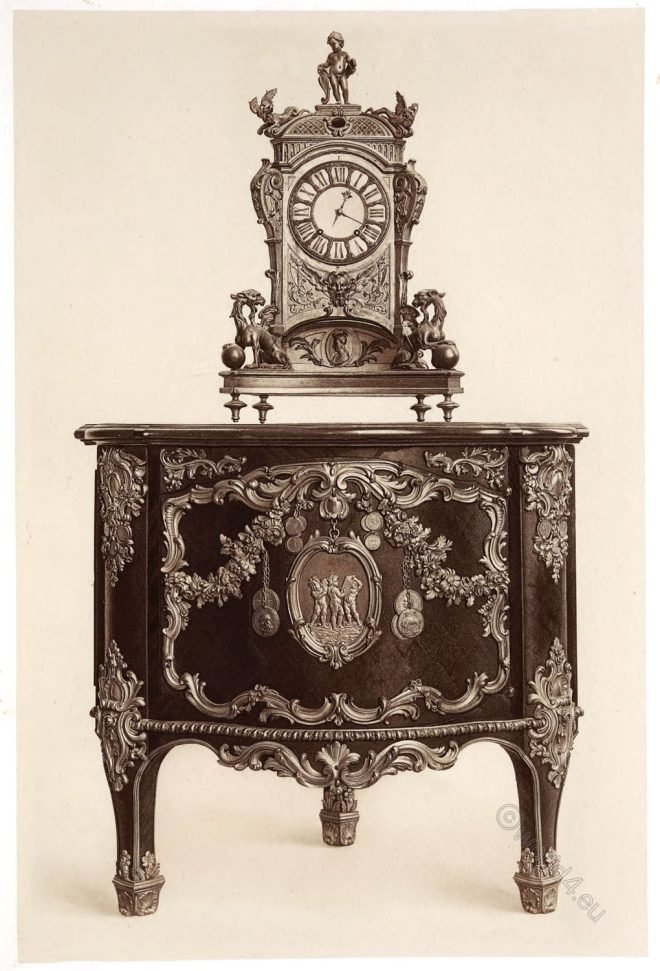 Cabinet for coins, Cabinet des médaille by Gilles Joubert 1755 ordered by Louis XV. Louis-quinze style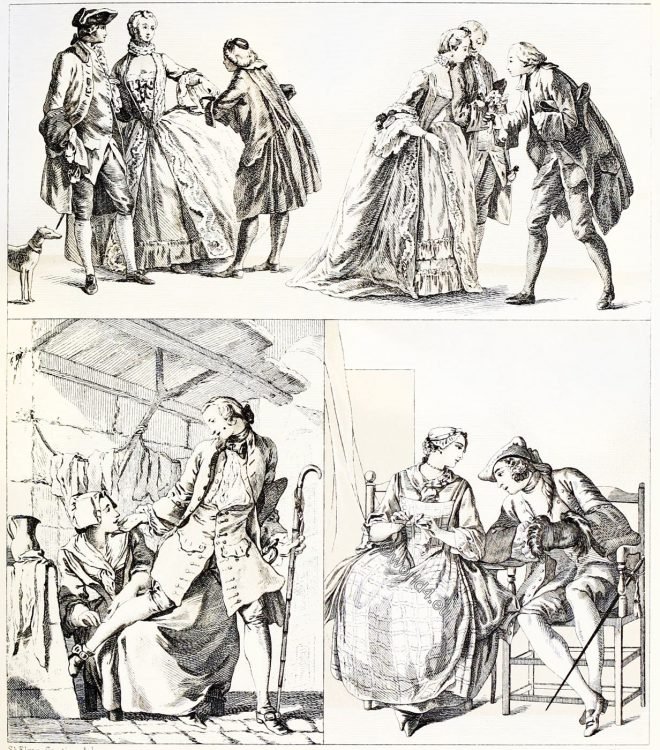 The elegant world in the 18th century. Women of the people. Officer of the royal house. Stocking and lace maker. (1735-1755).
L'histoire du costume féminin français. Les modes sous Louis XV 1715-1774. La Mode du Rococo. Robes. Paul Louis Victor de Giafferri.