Auguste Racinet. The Costume History Hardcover – Illustrated, November 4, 2015
by Françoise Tétart-Vittu (Author)
Racinet's Costume History is an invaluable reference for students, designers, artists, illustrators, and historians; and a rich source of inspiration for anyone with an interest in clothing and style.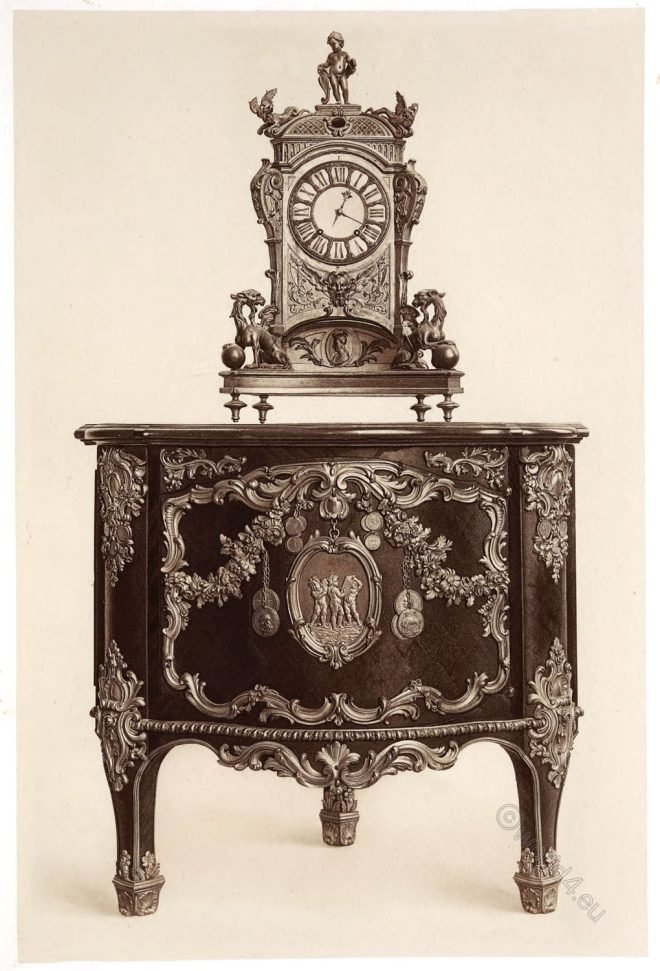 Cabinet for coins, Cabinet des médaille by Gilles Joubert 1755 ordered by Louis XV. Louis-quinze style
A view of the interior of the Chapel of Elijah on Mount Sinai, Egypt. The Orthodox chapel encloses an outcrop of rock that tradition equates with the source for the stone tablets of the Ten Commandments.
Literature
Couture: then and now Clothes define people. A person's clothing, whether it's a sari, kimono, or business suit, is an essential key to his or her culture, class, personality, or even religion. The Kyoto Costume Institute recognizes the importance of understanding clothing sociologically, historically, and artistically.
---