Category:
Yakutia
Traditional Yakutia clothing. Russia Sakha Republic costumes.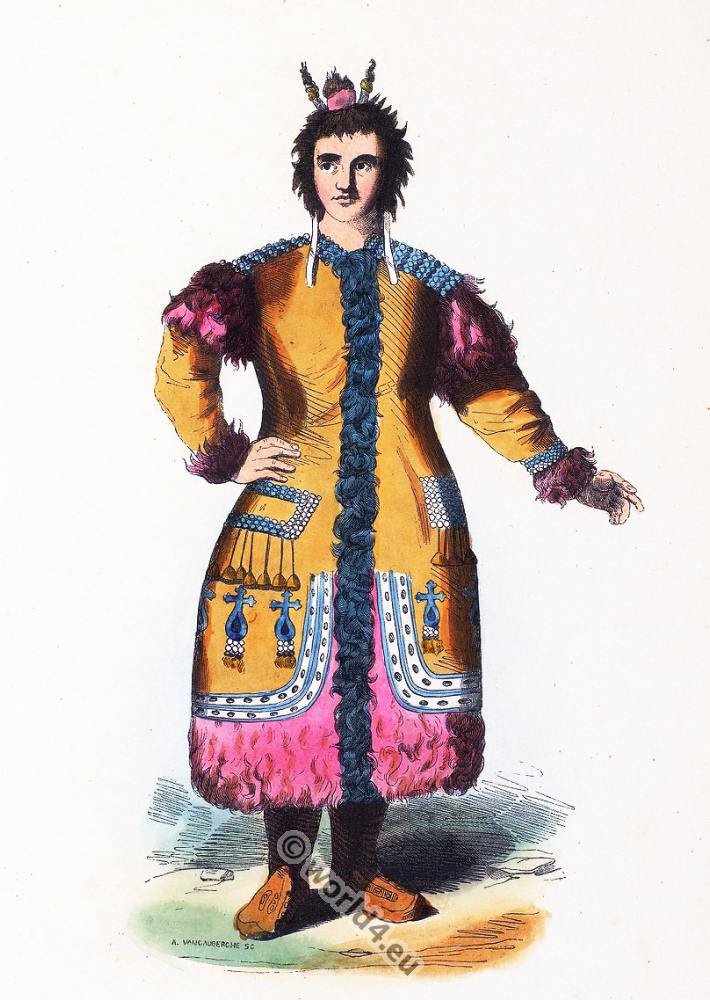 Sakha (Yakutia) is a republic in the north-eastern part of Asian Russia.
Russian Yakut, inhabit of the Sakha Republic in 19th century. Yakoute. Gallery: Asian costumes by Auguste Wahlen. Manners, customs and costumes of all peoples of the world. Related Posts:Yakutia Russia… Read More
Literature
Couture: then and now Clothes define people. A person's clothing, whether it's a sari, kimono, or business suit, is an essential key to his or her culture, class, personality, or even religion. The Kyoto Costume Institute recognizes the importance of understanding clothing sociologically, historically, and artistically.
---