Charles IX (27 June 1550-30 May 1574) Duke of Orleans from 24 October 1550 to 5 December 1560, was King of France from 5 December 1560 until his death. His reign was dominated by civil wars and the infamous massacre of French Protestants on St Bartholomew's Eve.
King Charles IX, Duke of Orleans
Black pencil and red chalk.
Charles-Maximilien, second son of Henri II and Catherine de Médicis, was born in Saint-Germain-en-Laye on 27 June 1550. He succeeded his elder brother François II on 5 December 1560 as Charles IX. Married to Elisabeth of Austria on 22 October 1570, he died at Vincennes on 30 May 1574.
According to the child's age, this drawing dates from around 1555. There is a replica in the Bibliothèque Nationale. The caption on this replica has been slavishly copied from the original.
Source: Le Portrait à la cour des Valois; crayons français du XVIe siècle, conservés au Musée Condé à Chantilly: by Etienne Moreau-Nélaton (1859-1927); Musée Condé. Paris, Librairie centrale des beaux-arts, 1908.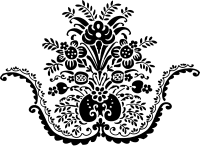 Related