Costume of a German sutler by Peter Breughel.
Costume of a German sutler in the transition from the 16th to 17th century after a colored original hand drawing by Peter Breughel the Younger. This drawing is one of many studies which Breughel made from nature in order to use them in his rich paintings from war scenes, camps, country weddings, etc.; Besides these he painted exquisitely scenes of hell and devil figures, by which he was named Hell-Breughel.
We see messenger and sutlerins of this period often armed as in the picture with a skewer. In ancient times to the middle of the 17th century women's clothes were long; among women of the common state were the clothes because of work, like here, pursed by a belt.
A Sutler (from Italian Mercadante Mercadante) is someone who accompanied military troops and supplied the soldiers with goods and services of the daily, private demand. The term comes from the medieval military affairs.
The history of ancient, late-medieval and early modern armies include both male and female sutlers to the accompaniment. Almost every troop of mercenaries had its own sutlers, which supplied the soldiers as a trader with food during the Middle Ages. Women combined this profession often with prostitution. During the Thirty Years War, the army supplied propagated by looting what sutlers often made redundant. Notwithstanding this profession existed in later times, such as under Napoleon during the Russian campaign in 1812, the armies of the American Revolution and the American Civil War, until the First World War 1914-1918.
Source: Costumes, art and utensils from the early Middle Ages until the end of the eighteenth century, after simultaneous originals of Dr. J. H. Hefner-Alteneck. Publisher of Heinrich Keller. Frankfurt a. M. 1879-1889.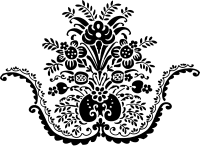 Related