Auguste Racinet. The Costume History Hardcover – Illustrated, November 4, 2015
by Françoise Tétart-Vittu (Author)
Racinet's Costume History is an invaluable reference for students, designers, artists, illustrators, and historians; and a rich source of inspiration for anyone with an interest in clothing and style.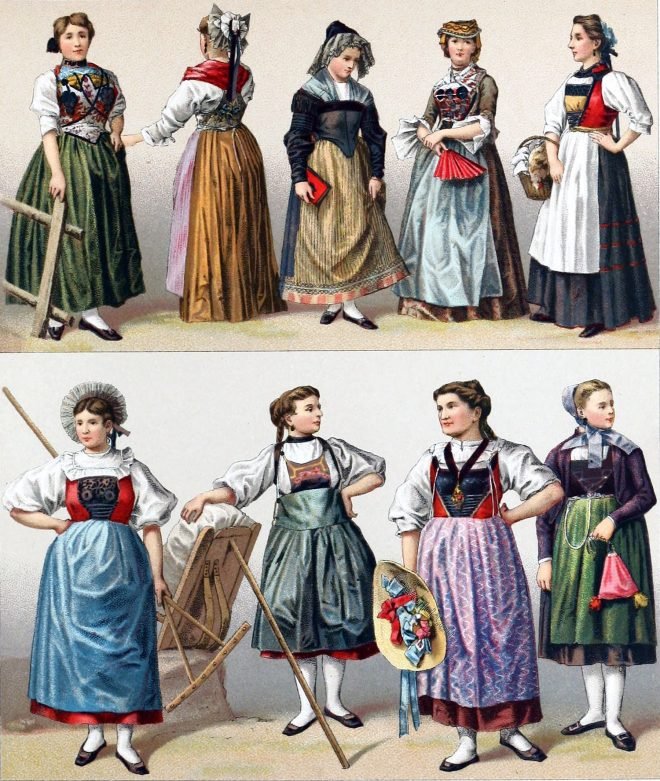 Women's costumes from the Swiss cantons, Unterwalden, Sankt Gallen, Bern, Valais, Zurich, Zug, Lucerne and Basel.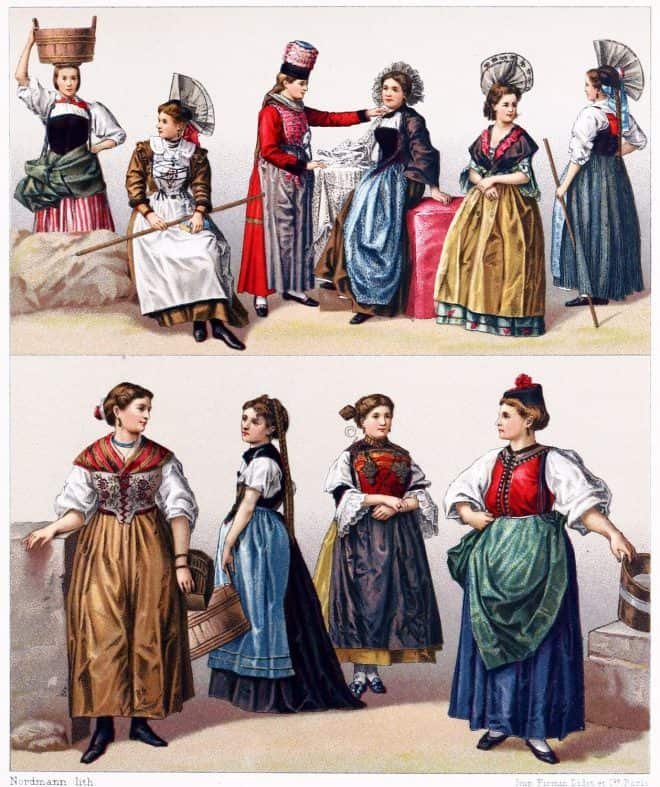 Traditional female Swiss costume fashion from the cantons of Bern, Appenzell, Fribourg, Uri, Lucerne, Schwyz and Unterwalden.