The Age of Undress by Amelia Rauser.
Dress in the Age of Jane Austen by Hilary Davidson.
Jane Austen at Home by Lucy Worsley 
---
Historical dresses undressed.
Historical costume silhouettes from 1750 to 1950
What's underneath a pregnancy dress from late nineteenth century? Can you imagine what women wore to ride a horse at the beginning of the twentieth century? 'Living fashion', which opened March 20th, 2012 at MoMu, presents fashionable clothes of middle-class women from the collection of Jacoba de Jonge, which features historical silhouettes from 1750 to 1950.
Historical dresses undressed from MoMu Fashion Museum Antwerp on Vimeo.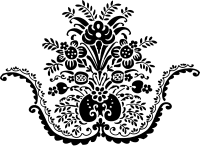 ---
From the ancient Greeks to Mae West and Madonna, this light-hearted book charts the changing shapes of female beauty. The elegant and amusing images - including fashion drawings, paintings, photographs, and film stills - illustrate the often surprising history of the garments women have worn for support - and seduction.
---