Katharina Botzaris
Portrait by Joseph Stieler.

Katharina was born in Janina, Greece in 1820. Her father was the Greek freedom fighter Markos Botzaris, who fell in 1823 in the fight against the Ottomans.
Katharina's brother Demetrios was raised in Munich and became the Minister of War of King Otto I of Greece. Catherine, for her part, became Queen Amalie's maid. In 1845 she married Prince Georg Karadjas, a general of the Greek army. With him she had two sons and two daughters. She died in 1875.
From the famous "Beauties Collection" of Bavarian King Louis I. Gallery of eight and thirty female portraits from different stands and nationalities.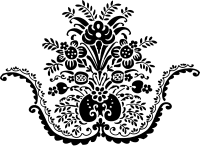 Mount Olympus is the highest mountain range in Greece. Its southern side, which is represented in this view, constitutes the…
Ismail Bey and Mehmed Pasha, sons of Veli Pasha of Thessaly and grandsons of Ali Pasha of Ioannina.
Cretan costume, ancient and modern. ShareNote: Period dress by Herrmann Gerson. Styl 1920s.