Katharina Botzaris
Portrait by Joseph Stieler.

Katharina was born in Janina, Greece in 1820. Her father was the Greek freedom fighter Markos Botzaris, who fell in 1823 in the fight against the Ottomans.
Katharina's brother Demetrios was raised in Munich and became the Minister of War of King Otto I of Greece. Catherine, for her part, became Queen Amalie's maid. In 1845 she married Prince Georg Karadjas, a general of the Greek army. With him she had two sons and two daughters. She died in 1875.
From the famous "Beauties Collection" of Bavarian King Louis I. Gallery of eight and thirty female portraits from different stands and nationalities.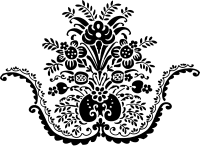 The Church of St. Sophia Thessaloniki. The grand scene of the Ascension is one of the best specimens of Byzantine…
Ruins of ancient Orchomenos. The present view represents the southern side of the acropolis. Parnassos, covered with snow, is seen…
THE dress of the females of this island, like most of those in the other islands of the Archipelago, is…