Ancient Greek costume. Female flute player.
Source: COSTUME OF THE ANCIENTS BY THOMAS HOPE. PRINTED FOR WILLIAM MILLER, LONDON 1812. Drawn & Etched by Thomas Hobe, H. Moses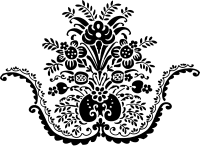 The Snake Goddess from Knossos, ca. 2000 B.C. Regarded as characteristic of feminine fashion in Minoan Crete.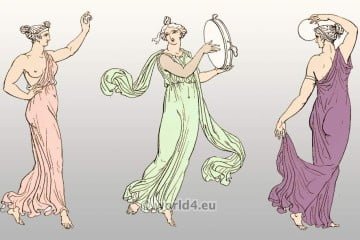 Grecian Females dancing. Costume of the ancients by Thomas Hope.
Ancient Greece hairstyle with Tiara Gallery: "Album de coiffures histories" by E. Nissy. Published 1890 by Albert Brunet. ShareRelated Posts:Ancient Greece…