Modes Parisiennes, Règne De Louis XV, d'après A. de St Aubin, 1763.
Lithographie dessinée et gravée par Hippolyte Pauquet. Bon état, très légères rousseurs. Tampon de bibliothèque dans le coin supérieur droit. Aquarellage ancien. Modes et Costumes Historiques 1864.
"Modes et Costumes Historiques". Drawing by Xavier Willemin. Edited and steel engraving by Hippolyte Louis Emile and Polidor Jean Charles Pauquet. Published by Cassell, Petter & Galpin London, 1864.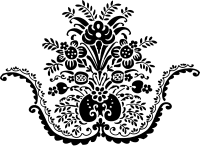 ---
Support and Seduction: The History of Corsets and Bras (Abradale Books) by Beatrice Fontanel.
Thoughout the ages, women's breasts have been subjected to the endless whims of fashion. From the ancient Greeks to Mae West and Madonna, this light-hearted book charts the changing shapes of female beauty. The elegant and amusing images - including fashion drawings, paintings, photographs, and film stills - illustrate the often surprising history of the garments women have worn for support - and seduction.
---