French rococo costumes. "La Toilette" by François Bouche, 1742.
The famous painting, "La Toilette", in 1742 by François Boucher (1703 – 1770) shows an intimate scene from everyday life of the rococo in exceptional detail.
A young aristocratic lady dresses with the help of her maid. The whole scene is painted in the style of a photographic snapshot and renounces representative stylization.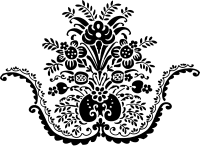 ---
From the ancient Greeks to Mae West and Madonna, this light-hearted book charts the changing shapes of female beauty. The elegant and amusing images - including fashion drawings, paintings, photographs, and film stills - illustrate the often surprising history of the garments women have worn for support - and seduction.
---