The Sneeuberg, also known as the Snow Mountains, is an extensive South African mountain range in the Eastern, Western, and Northern Cape provinces.
CASCADE ON SNEUWBERG.
N° 25.
The southern side of the range of mountains, called the Sneuwberg, or snowy mountains, being very abrupt, and in many places nearly perpendicular to the plains that stretch along the sea coast, abounds with grand cascades, or waterfalls, during the rainy months and the melting of the snow; but the water in the dry season entirely disappears.
The Table Mountain at the Cape, sometimes after heavy rain, exhibits a number of similar waterfalls pouring over the edge of its high and perpendicular front, but they are of short duration, and their grandeur considerably diminished by the total want of wood.
Source: African scenery and animals by Samuel Daniell, William Daniell, Thoma Dowdeswell. London 1804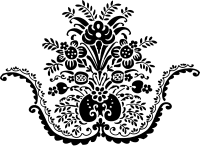 Related