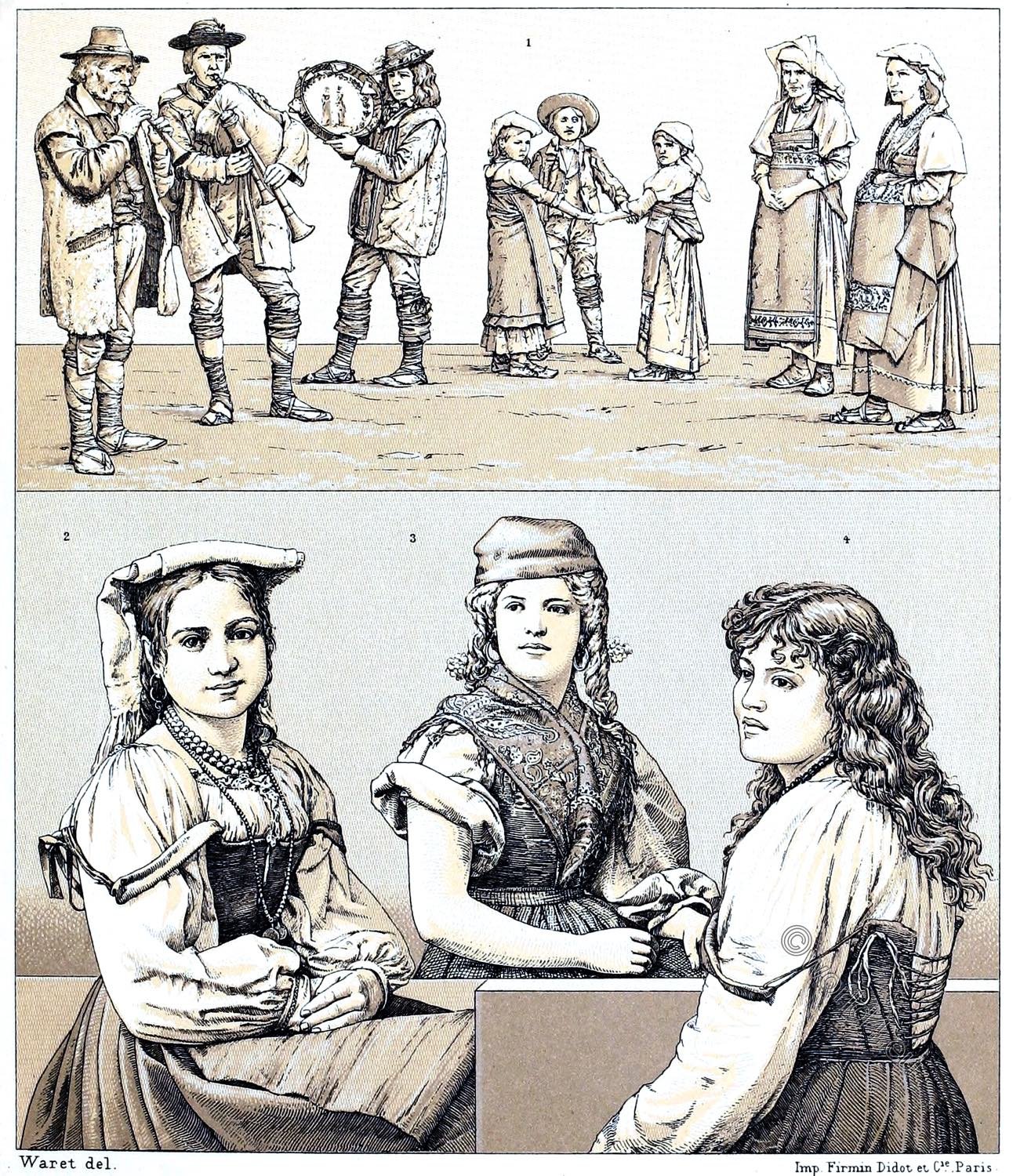 Italy. 19th century.
Rural costumes. The farmers of the Terra di Lavoro. The Pifferari.
The figures represent inhabitants of Monte Cassino, the old Casinum, in the Terra di Lavoro, as they walk through the streets of Rome as models and through the capitals of the mainland as musicians. They maintain their traditional shepherd's costume everywhere.
The instruments of the pifferaro are the flute, the bagpipe and the tambourine. The cloth laid flat over the crown of the head is used to cover the women's heads. The linen camisa is a tunic with long and wide sleeves over which the manicottolo, a kind of over-sleeve, is pulled.
The bodice stiffened with cane or whalebone is called a corsaletto, the other types of waist are called casacca. The skirt, veste, is held together by the belt, scinda. The apron is made of velvet or some other light fabric and is usually richly and colourfully embroidered.
Illustrations after photographs. See Chateaubriand, Voyage en Italie. – Francis Wey, Rome.
Source: History of the costume in chronological development by Auguste Racinet. Edited by Adolf Rosenberg. Berlin 1888.
Related