The Luxurious Assyrian Costumes.
DRESSES, COATS AND SHAWLS.
Part V. Assyrian Plate 4.
Costumes common to both sexes.
1. Taken from a monument at Ninive, bas-relief of Dur Šarrukin (Khorsabad) palace, after a masculine document. Yellow gown, green discs, red fringes.
2. Bas-relief in Dur Šarrukin (Khorsabad) palace. Green gown with yellow discs, red galloons, yellow fringes at the top, red ones at the bottom.
3. From masculine document. Gown with fringes.
4. From masculine document. The upper garment of Assyrian kings is also a shawl with fringes, often even draped more freely than the Chaldean shawl and simply flung over the left shoulder, also like the Greek cloak.
5. Costume from detail in enameled wall.
6. Yellow dress with fringes, from masculine document.
7. Nineveh (Assyria). Costume with broad blue and orange stripes.
8. Arab woman of Cheik Ali's tribe.
9. Mascate woman. Green tunic with yellow discs and stripes. Black trousers. Sort of slit hood disclosing the eyes.
10. Woman's statue. Sort of white shawl with yellow and red stripes. Ochre gown, blue belt.
11. From Susan archer's costume. Orange gown with blue discs, green and brown border.
Source: Paul Louis de Giafferri. The History of the Feminine Costume of the World. The Luxurious Assyrian Costumes. Published: 1926.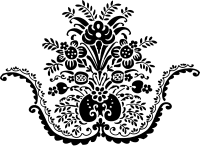 Continuing