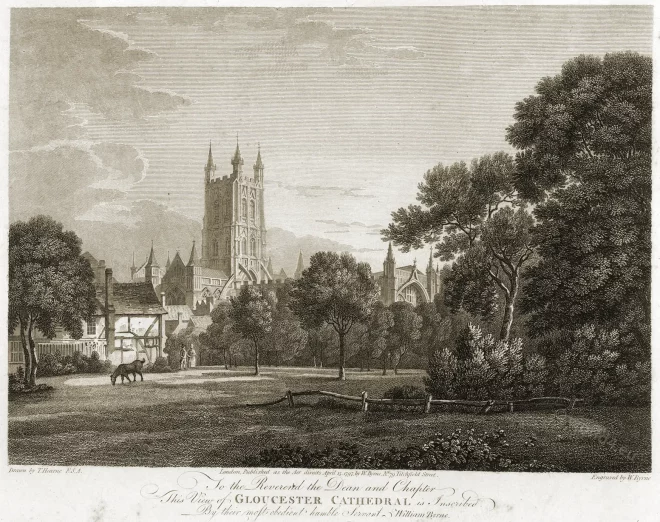 Gloucester Cathedral is still considered "one of the most important and enigmatic monuments in the history of art".
Emma, Lady Hamilton (1765-1815) was a Europe-wide celebrated beauty, artist and socialite of the 18th and beginning of the 19th century.
Fashion in the Reign of Louis XVI. Modes de Paris. Caps – Bonnets – Ruches – Low bodices – Coats, cravats, and waistcoats, Sailor jackets and" pierrots".