His boots are of satin, with thick soles of paper: these are always worn by the mandarines and superior Chinese.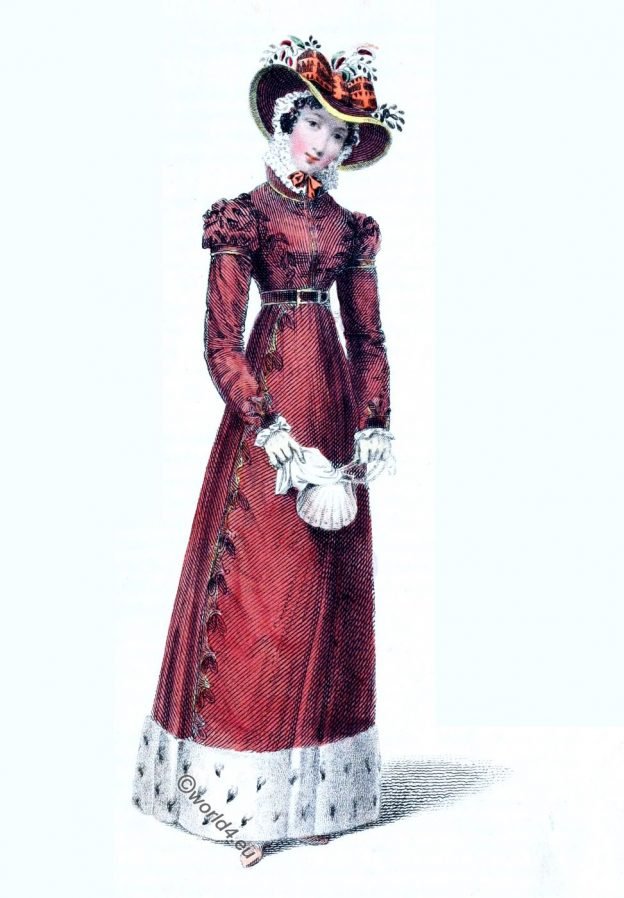 London fashions 1824. Regency Promenade dress. Pelisse of levantine silk, or Terry velvet, of a rich brown colour (couleur d'oreille d'ours).
Literature
Couture: then and now Clothes define people. A person's clothing, whether it's a sari, kimono, or business suit, is an essential key to his or her culture, class, personality, or even religion. The Kyoto Costume Institute recognizes the importance of understanding clothing sociologically, historically, and artistically.
---