Category:
Morocco
Historical customs, costumes and fashions of Marocco
Historical Berber Costumes of Morocco. Morocco is a state in the north-west of Africa.
The Farasia, Kaftan. North Africa, Morocco. Oriental Costumes by Max Tilke. This garment is a shirt-dress with wide sleeves, it is buttoned over the chest. It is often belted, and… Read More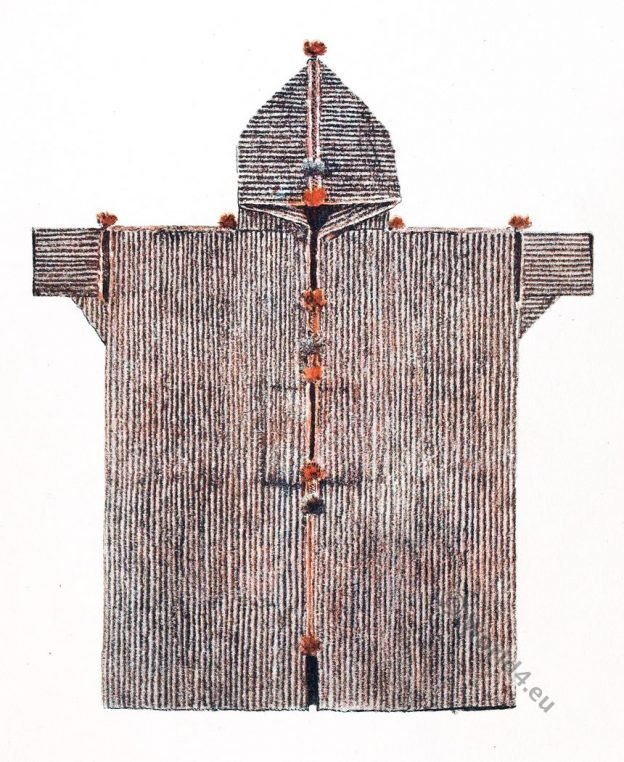 NORTH AFRICA, MOROCCO. The djellabia or djellaba. Maghreb region of North Africa. Djellaba arab. جلابة It differs from the Egyptian Galabia by a sewn lace hood.