Characteristic garment of the modern Egyptian population. A variation of the Gallebaya called "kamis". The material is black cotton (Winter).
The Farasia, Kaftan. North Africa, Marocco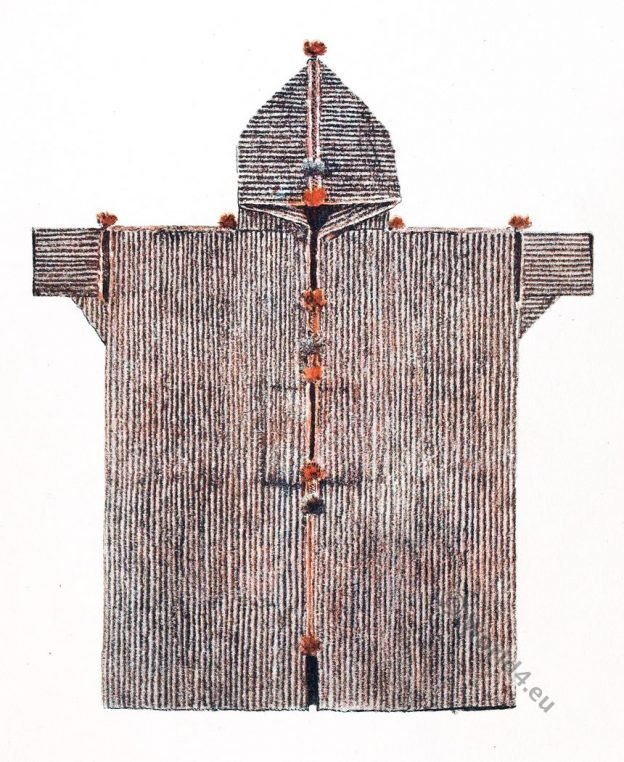 NORTH AFRICA, MOROCCO. The djellabia or djellaba. Maghreb region of North Africa. Djellaba arab. جلابة It differs from the Egyptian Galabia by a sewn lace hood.