Ancient Greek headdresses and hairstyles. Costume of the ancients by Thomas Hope.
Greek costumes of military leaders. Costume of military leaders, soldiers in armor, sword and shield with lances, greaves, helmet with plume. Read more: Ancient Minoan Civilization. The Palace of Minos… Read More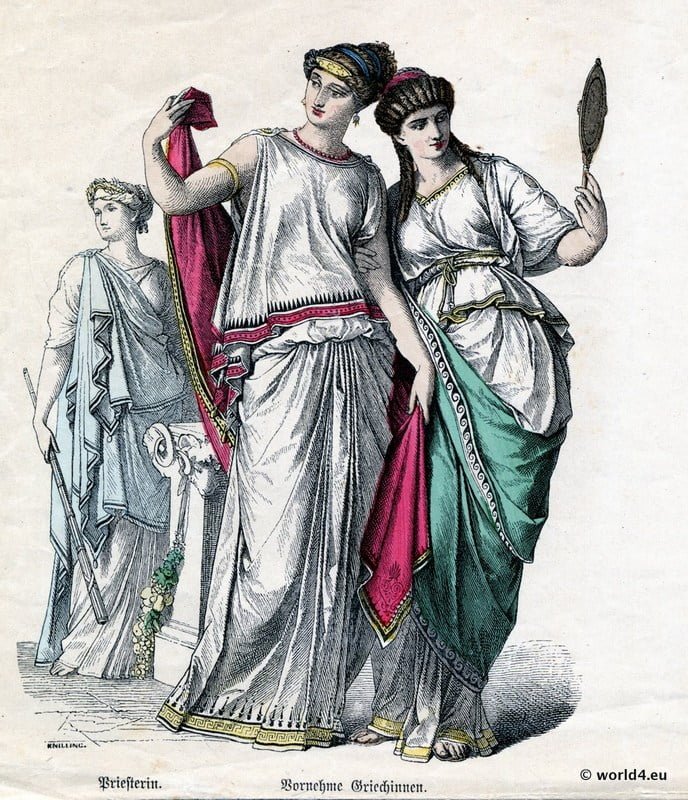 Priestess (visionary) and nobility in chiton. The resulting folds by pulling down the chiton over the belt was called Kolpos. Related Posts:Greek Priestess of Demeter with long-sided diploidionAncient Greece goddess Demeter… Read More
Fashion history. Persians, Dacian, Parthian, Phrygian, Hebrews. The history and origin of the pants. Trousered nations.