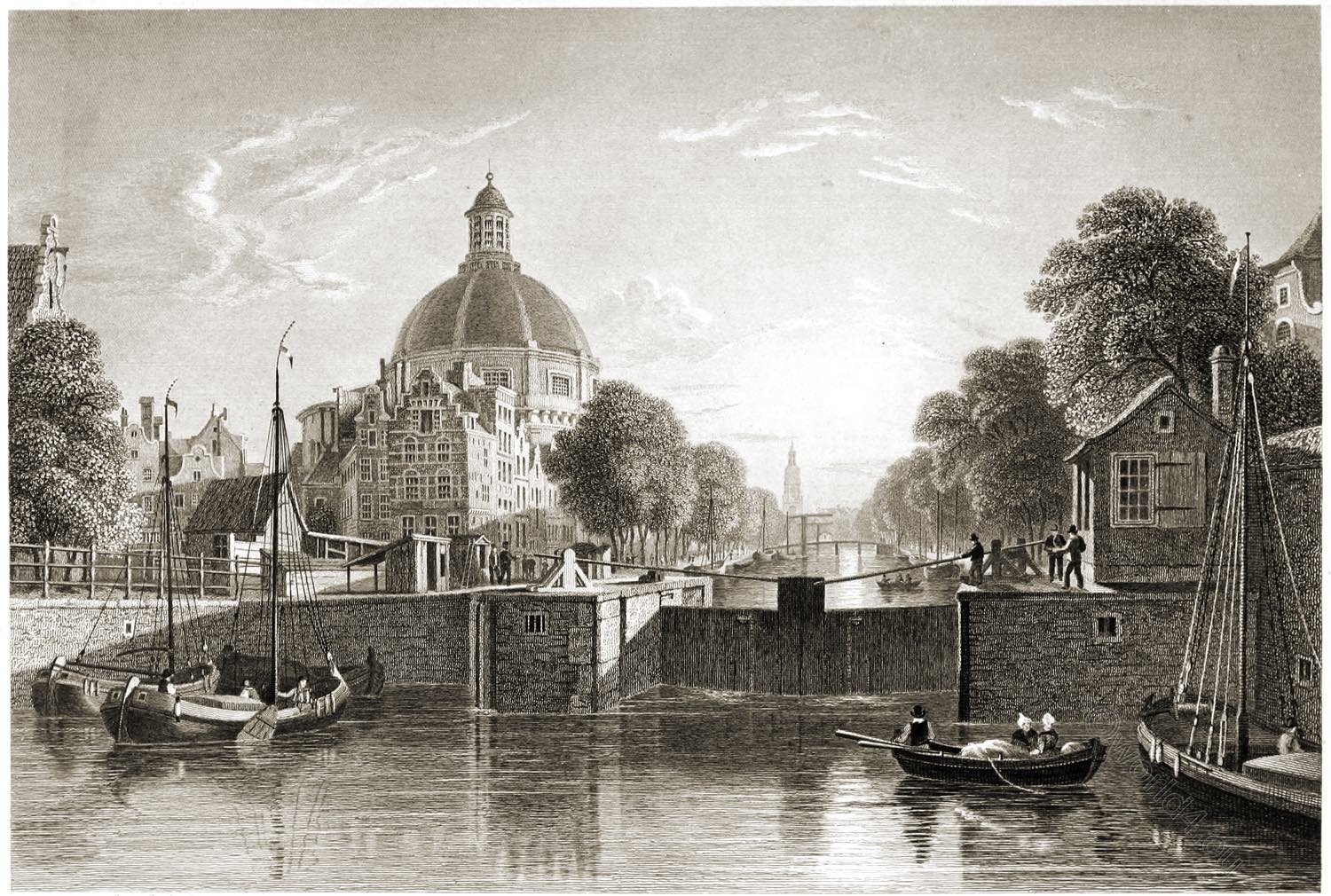 AMSTERDAM, VIEW ON THE CINGEL.
The Cingel is the innermost of four large and nearly parallel canals, which, following the crescent-shape boundary of the city of Amsterdam, traverse the outer and more modern portion of it. These four canals, commencing with the outermost, are named the Prince Gragt, the Keizer Gragt, the Heere Gragt, and the Cingel. The former and the latter of these open upon the river Ye, having locks at their entrances. The subject of the accompanying engraving is taken from the side of the lock at the entrance of the Cingel.
The dome of the new Lutheran church, seen rising above the houses on the opposite bank, forms a prominent feature; and the perspective view of the canal is terminated by the tower called Jean Rodenpoort's. It would be difficult to fix upon a scene more completely displaying the various features of the principal cities of Holland, and which unites, upon the same spot, such a pleasing variety of objects.
Source: Select views of some of the principal cities of Europe by Robert Batty. London: Moon, Boys, and Graves, 1832.
Continuing
AMSTERDAM & ROTTERDAM. BRUSSELS & ANTWERP.
ROTTERDAM.
AMSTERDAM.
BRUSSELS.
Brussels, from the Hotel de Bellevue.
ANTWERP.
Antwerp, from the Tète de Flandre.