ROTTERDAM, THE OUDE HAVEN.
VIGNETTE.
Of the various features displayed in the principal cities of Europe, those of Holland are amongst the most marked and peculiar. The assemblage of shipping and craft in the canals which divide almost every street, the lofty and grotesquely ornamented houses which border the quays, together with the rows of trees planted on both sides, combine in forming a characteristic and highly pleasing class of scenery.
The impression of these peculiarities is strongly felt on a rapid transition from the streets of London or Edinburgh, to those of Rotterdam or Amsterdam. The annexed scene of the Oude Haven, in Rotterdam, has been selected as an epitome of the general characteristics of Dutch cities.
The Oude Haven is situated near the western extremity of the city, and together with the Leuve Haven, at its eastern side, form the two principal canal communications between the interior and the river Meuse. The bank of the Meuse (Maas) is bordered by the magnificent Boompjeskaii (Boompjes), the western end of which is seen on the left in this view.
The Oudehaven is not Rotterdam's oldest harbour; that was actually a jetty in the canal to the south of the Middeldam. This canal still exists in part as Steigersgracht, but was appropriately named 'Steyger' at the time The construction of the Oude Haven began in 1328. A charter dated 28 July of that year mentions the construction of the harbour basin. It was also from the late 1320s that the port of Rotterdam began to develop a commercial activity. The Oude Haven was opened and used from 1350, extending from the Blaak to the Moriaansplein.

The following year, in 1351, a gracht (the Steigersgracht) was dug. This urban canal, which opens onto the Oude Haven, connects the Rotte river to the Schie. Towards the end of the 19th century, in 1884, the Oude Haven was fitted out with a quay, the Oudehavenkade. The Steigergrachts was largely destroyed in the bombing of 1940.

Nowadays, the Oude Haven is a well-known and busy entertainment area with cafés and restaurants with terraces by the water, close to the famous Cube Houses, the White House and the adjacent Marine Museum. The Rotterdam University has an office in the neighbourhood. The Boompjes is an important traffic artery in the extension of the Maasboulevard. On the Boompjes stands the former head office of Nedlloyd (the Willemswerf), the office of Rijkswaterstaat Zuid-Holland and the branch office of De Nederlandsche Bank.

The museum slipway Koningspoort is also located on the Oudehaven. The Oudehaven is connected to the Wijnhaven on the west side and to the Haringvliet on the east side.
Source: Select views of some of the principal cities of Europe by Robert Batty. London: Moon, Boys, and Graves, 1832.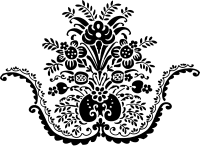 Continuing
AMSTERDAM & ROTTERDAM. BRUSSELS & ANTWERP.
ROTTERDAM.
AMSTERDAM.
BRUSSELS.
Brussels, from the Hotel de Bellevue.
ANTWERP.
Antwerp, from the Tète de Flandre.