Costume Habit vert saute culotte de Casimir. Cravate à oreilles de lièvre.

Source: Les "Incroyables et Merveilleuses". Published 1814 by Pierre de La Mesangere. Engraved by George-Jacques Gatine. Drawings by Horace Vernet.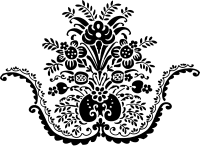 Related:
 Louis XIV. , Louis XV. , Louis XVI., Baroque, Rococo, Directoire, French Revolution, Regency, Empire, Restoration or Romanticism fashion era. German Biedermeier.
---
From the ancient Greeks to Mae West and Madonna, this light-hearted book charts the changing shapes of female beauty. The elegant and amusing images - including fashion drawings, paintings, photographs, and film stills - illustrate the often surprising history of the garments women have worn for support - and seduction.
---