Louis XVI fashion 1790 – 1792. French Revolution costumes.
Neoclassicism.
453. All blue male costume with shoulder sash in red, white and blue, 1790.
454. Dark blue masculine woman's dress with red lapels and cravat, hat with cockade and ostrich Feathers, 1790.
455. White dress, jacket laced in front; in the hand, a yo-yo, 1791.
456. Grey-powdered hair with wreath of roses, red ribbon round neck, à la guillotine, 1791.
457. Grey-powdered hair, brown coat with high red collar, yellow knee-breeches, blue embroidered waistcoat, 1791.
458. Grey-powdered curled hair, small frilled hat, dress with stripes at hem, fichu, 1792.
459. Grey-powdered hair, straw hat with ribbon under chin, fichu and scarf, 1792.
Source: « Histoire du costume » par Henry Harald Hansen. Dessins de Ebbe Susen, Mogens Bryder et Kaj Norregaard. Traduit du Danois par Jaqueline Puissant.Flammarion, Paris, 1954.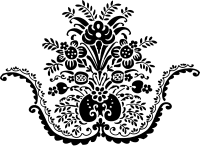 Related